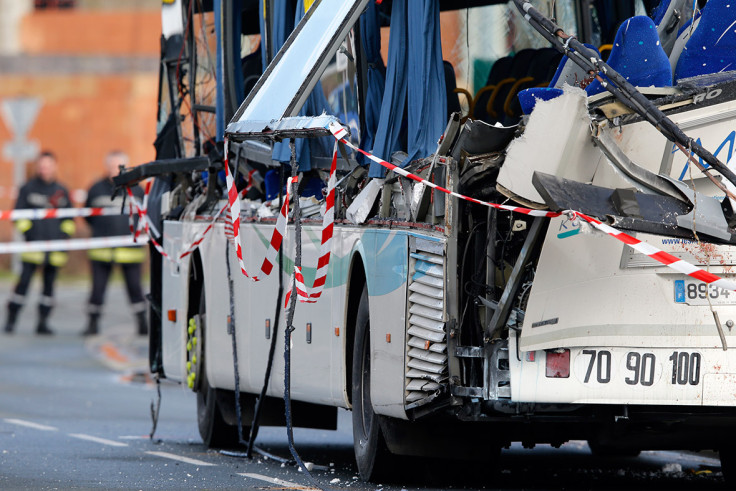 At least six children have died after a school bus crashed near Rochefort in western France – the second deadly accident of its kind in two days. Police say the bus, carrying 15 children, collided with a truck carrying rubble in the city centre this morning (11 February).
The victims – all reported to be teenagers – were thought to have been killed instantly when part of the truck came loose and sliced into the side of the bus. Officials say two other pupils have been taken to hospital with serious injuries.
Jerome Servolle, a police union official in the town, said a gate-like object on the truck swung open, cutting through the school bus at window height. He told Associated Press: "The word chaos is not strong enough. This is such a tragedy."
The Mayor of Rochefort, Herve Blanche, said the circumstances of the crash were under investigation and a "crisis centre" had been set up for families affected. Both drivers had been taken into custody for questioning, the regional news Sud Ouest reported.
Families were seen waiting for the identities of the victims to be released as the bodies lay under a makeshift tent. President Francois Hollande tweeted his condolences, saying: "I have learned with sadness of the accident that occurred this morning near Rochefort. I send the bereaved my sincere condolences."
It comes just a day after France was hit by a similar tragedy when a 12-year-old boy and a girl, aged 15, were killed when a driver of a school bus lost control in snowy conditions near Montflovin, eastern France. A further six children and the bus driver were injured in the incident, which saw the bus overturn.