France's presidential election on 7 May is widely considered one of the most important in the country's history.
Not only could the vote change the entire makeup of France, but could lead to the eventual collapse of the European Union, if Front National's Marine Le Pen wins and her plans for "Frexit" go ahead.
But with so much at stake, data released by the Oxada Institute on Friday showed an estimated 34.11% of voters will abstain – which would be the lowest attended vote in France's history since the previous low of 2002 when 28.23% of the electorate decided not to vote.
But why are French voters so eager to stay away from the polls?
The situation is not too dissimilar from the recent election in the US. Centrist candidate Emmanuel Macron is a former private banker with staunch neo-Liberal views, who can be compared to Hillary Clinton, meanwhile far-right Marine Le Pen is anti-immigration protectionist, who can be likened to President Donald Trump.
To a large number of French voters, the choice between capitalism or fascism is unstomachable and as such, a mass abstention movement has grown and is epitomised with the Twitter hashtag "#SansMoiLe7Mai" – French for"without me on 7 May".
Unlike the US election, however, where the popular far-left candidate Bernie Sanders threw his weight behind Clinton to oppose the divisive politics of Trump, France's equivalent, Jean-Luc Mélenchon, has done the opposite.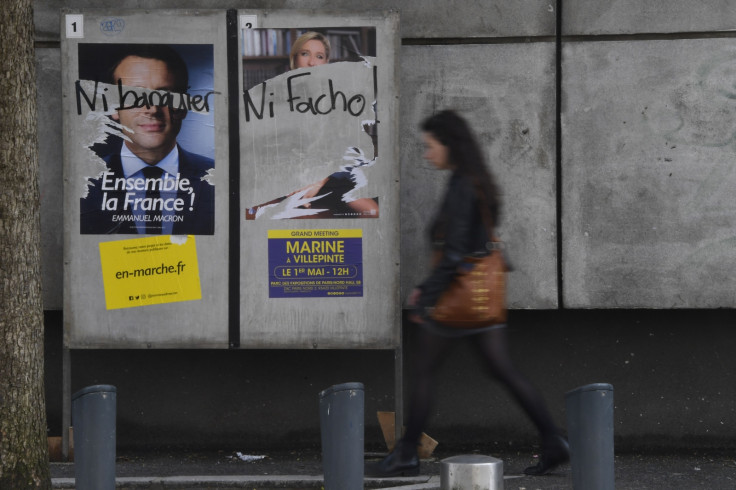 He has spearheaded the abstention movement, saying that a vote for either Macron or Le Pen is unacceptable and has not directed his supporters either way.
Among the nearly 20% of voters that supported Mélenchon in the first round, Oxada data shows they are the most likely to abstain on Sunday.
So does all this mean Le Pen is more likely to win, similar to the momentous result achieved by Trump last November?
Bruno Cautres, a political scientist at Cevipof, a French think tank, told Le Parisien that he thinks not.
"There is a sociology of abstention," he said. "The more you climb the social ladder [in France], the less you abstain.
"Young people, the least educated, the most fragile will tend to abstain more than others," he said, explaining that these voters are most likely to support Le Pen, therefore "a low turnout can hurt the Front National".
However, if there is one lesson to be learned from the US election and Britain's vote to leave the European Union, it is to never assume the result is guaranteed until the last vote is counted, even if Nigel Farage says so.