Macron Leaks: What we know so far about the hacking attack on French democracy
The emails have been tampered with and contain little of interest, experts believe.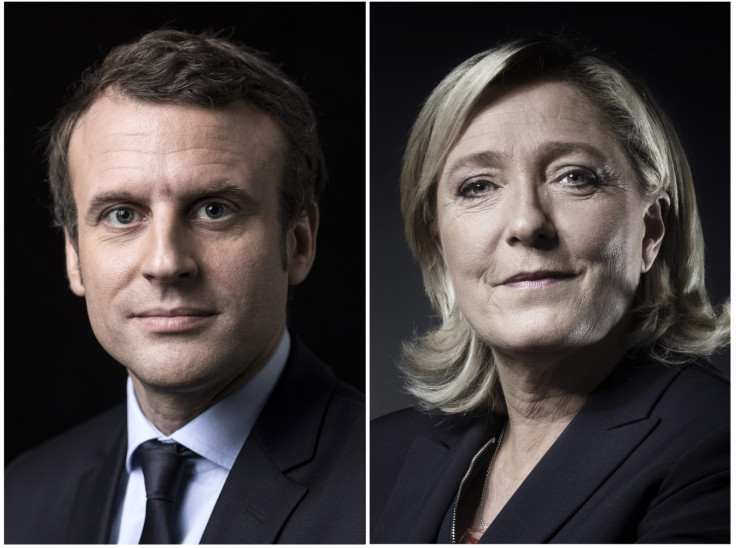 On 5 May, less than 48 hours before the much-anticipated presidential election in France, a trove of documents was published online purporting to be from inside the campaign of leading centrist candidate Emmanuel Macron. Here's what you need to know:
The release, initial analysis showed, was roughly 9GB in size. That's a lot of documents. According to WikiLeaks, the whistleblowing platform, it contained "tens of thousands of emails, photos and attachments" with dates as recent as 24 April 2017.
Despite being dubbed "Macron Leaks", the disclosure did not actually include files from the candidate's personal inbox, unlike similar incidents in the past.
One researcher, Robert Graham, said in a blog post that some of the emails he analysed were from a select number of En March! staffers and supporters.
While big in size, the leak appears to contain little content – at least at first glance. Security researcher The Grugq said titles were deliberately misleading.
"The people who prepared the package intended to mislead the casual reader," he said in his analysis of the leak.
The data has been tampered with
The data was initially posted to the messageboard website 4Chan before being shared across social media. But researchers say evidence suggests details in the leak have been altered in some fashion – setting alarm bells ringing.
Matt Suiche, a cybersecurity expert, uncovered direct evidence of metadata being modified.
"It is not possible to determine to what extent these documents have been tampered but it is immediately evident that the collection, analysis and packaging was not done to rigorous digital forensics standards," The Grugq said in his analysis.
Cybersecurity

firms were right
Trend Micro, a cybersecurity firm, previously found evidence a Russian-backed hacking team known as APT28, or Fancy Bear, had attempted to infiltrate Macron's email accounts using sophisticated forms of spearphishing.
Mounir Mahjoubi, digital chief of the Macron campaign, previously said: "It's serious, but nothing was compromised."
Once again, Russia is under suspicion
In cybersecurity, 100% attribution remains highly unlikely however Moscow's intelligence agencies are once again being accused of orchestrating the leak. This comes after a similar incident last year during the US presidential election.
Vitali Kremez, cybersecurity expert at Flashpoint, told Reuters: "If indeed driven by Moscow, this leak appears to be a significant escalation… expanding the approach and scope of effort from simple espionage efforts towards more direct attempts to sway the outcome."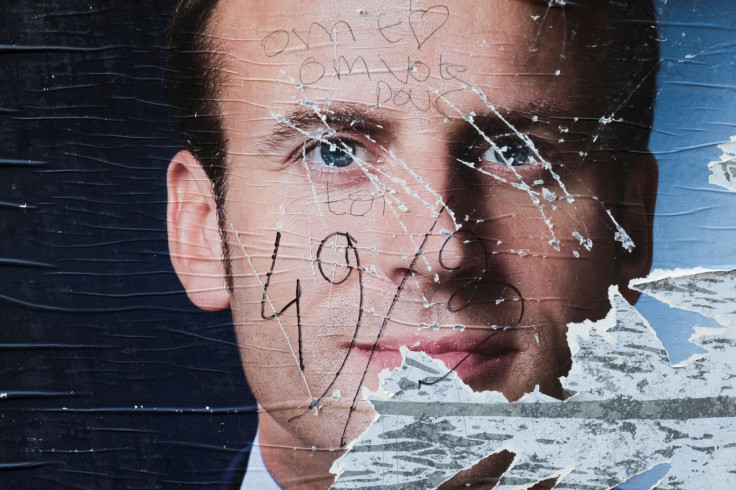 Not everyone is so sure. "There's nothing (so far) that points to anybody in particular. It appears to be the most basic of phishing attacks, which means anyone could've done it, including your neighbour's pimply faced teenager," wrote security expert Robert Graham in his blog post.
The leak was at a very specific time
In the run-up to the election date (Sunday 7 May), France maintains a blackout on campaigning. The release of documents – even if they were filled with nonsense – was timed to be thrown into the wilderness of social media during this time.
The result was that any journalists reporting on the leaked content could face 'criminal' charges, as the electoral commission pointed out. The reason was simple: to stop the outcome of the election being influenced because of the spread of falsified or exaggerated information.
Le Monde newspaper declined to report on the leak, unless any substantial news was uncovered. Its editors had no desire to be "exploited by the publishing calendar of anonymous actors".
Macron's team responded quickly
The election team of the 39-year-old Macron released a single, strongly-worded, statement following the incident. It said: "The seriousness of this event is certain and we shall not tolerate that the vital interests of democracy be put at risk.
"It is, therefore, important to take into account the nature of the leaked documents, to be aware of the fact that a large portion of them are purely and simply false and the motive of echoing this destabilisation operation."
Polls continue to predict Macron's victory over his far-right opponent Marine Le Pen.
© Copyright IBTimes 2023. All rights reserved.