France, Italy and Germany to develop European surveillance drone by 2025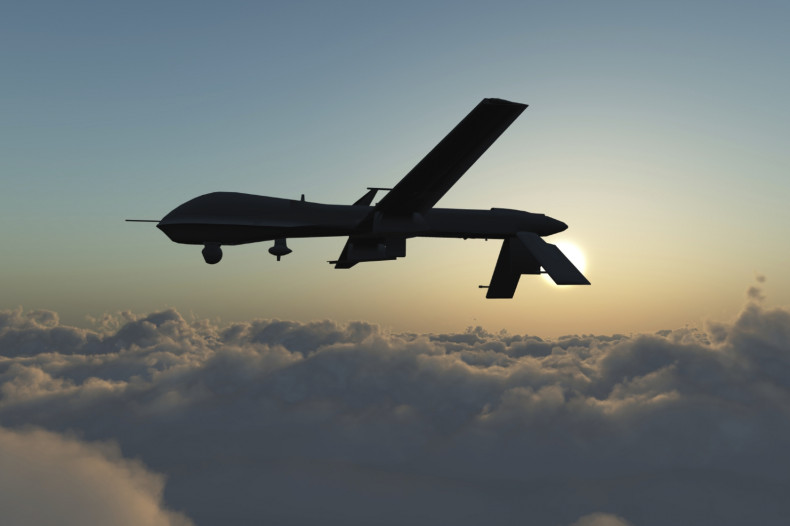 Defence ministers in France, Italy and Germany have signed an agreement to jointly develop a European drone by 2025 for military and civilian purposes.
Officials from the three nations signed the agreement in Brussels on 18 May and have pledged to fund a two-year research study worth up to €1bn ($1.2bn, £720m) into a European unmanned aerial vehicle (UAV).
It will look to build a drone from the medium altitude, long endurance (MALE) category of drones currently used by militaries that can fly at altitudes of up to 29,000ft (9,000m) for a period of 24 hours.
Along with surveillance and reconnaissance, the UAV will also be used for civilian purposes such as disaster monitoring, firefighting and border control.
"It's a very important step for European cooperation, a critical cooperation which we must have at our disposal in many theatres of operation," French Defence Minister Jean-Yves Le Drian said, according to Reuters.
The European Union has long wanted to develop its own surveillance drones as member states currently rely on military drone technology built by the US and Israel.
Creating 'Euro-drones' just for Europeans
"The goal of the Euro-drone is that we can decide by ourselves in Europe on what we use it, where we deploy the Euro-drone and how we use it," German Defence Minister Ursula von der Leyen said, according to AFP. "This makes us, the Europeans, independent."
It is thought aerospace companies such as Airbus, Alenia Aermacchi and Dassault will be chosen to develop the UAVs but this is not the first time European countries have wanted to come together to build their own drones.
From the Statewatch report:
'You're quite right,' one drone manufacturer acknowledged to Statewatch at a drone conference.
'We don't actually know what the problem is; we just know that the solution is UAVs.'
Previous attempts have been stalled by a lack of government support and competing national needs, although in February 2014, civil liberties watchdog Statewatch found over £320m had been spent on developing surveillance drones for Europe's skies.
The watchdog discovered a "secret budget" of €70m had been inserted into new EU legislation on air traffic control in 2014 but no MEPs or MPs were consulted on the programme, which aims to build an EU-wide surveillance programme by 2020.
Only UK has opposed EU-wide surveillance drones
UK Prime Minister David Cameron publicly opposed the EU drones surveillance plan, particularly since the contribution from British taxpayers is estimated to be more than £46m, but he was the only EU leader to do so. The UK government also confirmed it would definitely not participate in any European UAV projects.
"Despite the plethora of initiatives, the EU's drone policy has coalesced around a decision taken by the European Commission – with no further debate – that drones should be introduced into civilian airspace as soon as is practicably possible," Statewatch wrote in its report.
"Given the militarised nature of EU R&D funding for drone projects, European tax revenues may already have inadvertently funded the systems that will be used by the autonomous killing machines of the future or the companies that will produce them – or both.
"While this underscores the need for much greater scrutiny and democratic control of EU research funding, it also gets to the heart of why an international treaty is so important – and why the EU has an obligation to play a leading role in developing one."