French Minister Dominique Bertinotti Reveals She Has Breast Cancer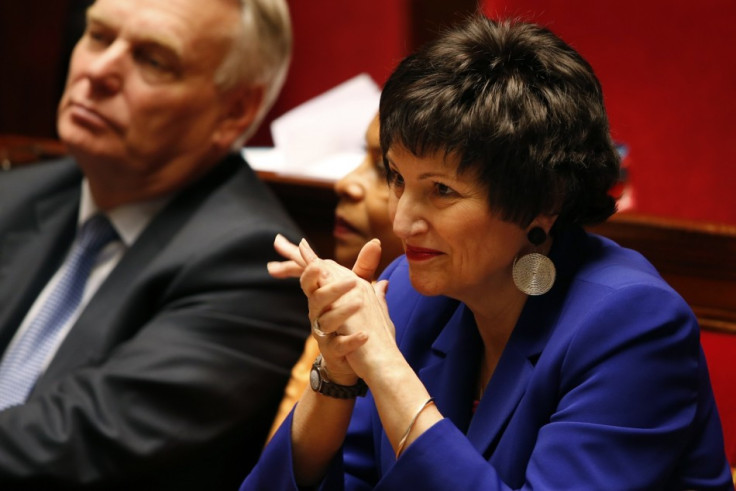 A French minister has revealed she has been suffering from breast cancer in an attempt to raise awareness about the disease that kills hundreds of thousands of women a year.
Dominique Bertinotti, the 59-year-old minister for families said she found out she had breast cancer during a routine mammogram in February.
"I had nothing, no signs at all," she told Le Monde newspaper. "All of a sudden I become a sick person. I entered in good health and came out in another world."
Bertinotti decided to keep her disease secret to everyone but President Francois Hollande, because she did not want cancer to overshadow her work as a minister.
"I didn't want to put cancer at the centre," she said. "I didn't want to be reduced at a cancer."
"It was such a shock for me ... I wasn't ready to handle other people's gaze."
The minister carried on with her official engagements and activities.
She discovered she was affected as France was about to approve a controversial gay marriage law, and had to alter he schedule for chemotherapy sessions other medical tests.
"You decide what is best for you. If you chose silence I'll respect it," Hollande told her.
She shaved her head and started wearing a wig and spending hours putting on makeup to cover up the signs left by chemotherapy sessions.
"The next morning to get up and walk is like [climbing] mount Everest," she said.
Work proved to be a help, she said, as it kept her thoughts away from the disease.
Bertinotti said she missed only one cabinet meeting citing health problems a day after undergoing surgery this summer.
She finally decided to speak out to raise awareness and give hope to women in the same situation.
"[I wanted] to help in changing the social attitude towards this disease, which creates such terrible anxiety. To show that one can have cancer and continue to work.
"For employers to understand that long sick leaves are not always the best solution. To have less fear and more understanding," Bertinotti said.
Her story has moved France, and many have sent her messages of support, praising her courage.
"I salute the courage of @DBertinotti, which spoke of her disease to change attitude towards cancer," tweeted the former minister for apprenticeship and professional formation and political opponent, Nadine Morano.
"@DBertinotti my deep respect for you, your passion and your commitment in difficult times. Thanks," tweeted user @MathieuVS.
According to the World Health Organisation (WHO), more than 508,000 women died worldwide in 2011 due to breast cancer.
Earlier this year actress Angelina Jolie won praise for rising awareness about the disease, after revealing she underwent a preventative double mastectomy to minimise the risk of developing breast cancer.
© Copyright IBTimes 2023. All rights reserved.