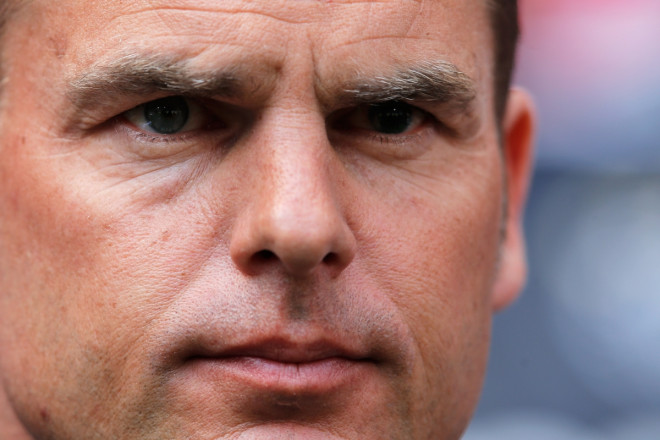 Ajax boss Frank de Boer has warned Tottenham Hotspur the club must represent the right "fit" in order to lure him to White Hart Lane.
The Dutchman guided the Amsterdam club to the Eredivisie title at the weekend and is keen on speaking with Spurs regarding replacing Tim Sherwood, who is expected to be sacked at the end of the season.
But De Boer has told Tottenham that his move to north London is not a formality and says conditions at the club must be conducive to him imposing his own style.
"Tottenham is just looking at which managers are in their league, they still have to decide which coach they will go for," he told De Telegraaf.
"It's nice to see that [Davy] Klaassen and [Joel] Veltman urged me to stay at Ajax. Of course this is important for my choice.
"At some point I will compare a club to what I have at Ajax. I don't want to throw this away and it really has to fit. These kind of details are very important.
"We have a very talented core at Ajax and with two or three new players we can make big steps. We're working on something great here. Just like Davy and Joel have said."
Despite missing out on qualifying for the Champions League, Sherwood is two wins away from guiding Tottenham to a record-equalling points total in the top flight.
Victories over West Ham United and Aston Villa in the final two matches of the campaign will see Spurs finish on 72 points and though outside the top four, the total will put a positive slant on an otherwise torrid season.
Goalkeeper Brad Friedel said: "There has been a lot of talk of negativity but if we win our last two games we will equal our record points tally for the Premier League, just as we did last season, so I don't see that as a negative season.
"The publicity around the club has been negative for most of the season, but Tim and the staff have done a good job keeping the players in the right frame of mind to want to go out and win games.Things are not as negative as people may think."