Chelsea legend Frank Lampard has revealed that top European clubs like Barcelona, Real Madrid and Inter Milan all wanted his signature while he was at the London club.
The former England midfielder spent 13 years at Stamford Bridge following his move from West Ham in 2001, as he went on to become the club's all-time top goalscorer with 211 goals.
Lampard also helped deliver Chelsea's first league title in 50 years in 2005 before going on to win another two Premier League titles as well as the club's first Champions League triumph in 2012.
As his initial stock was rising with the Blues, there was no doubt that a host of clubs would be interested in the Romford native, as Lampard claims some of Europe's biggest clubs wanted to sign him.
"There were times earlier in my career when they did," Lampard said, as quoted on Sky Sports. "But I do not look back and regret not going, but it was certainly of interest."
"Back in the day, the big Spanish clubs were involved - Barcelona, Real Madrid, Inter Milan under Jose [Mourinho]. It was never: 'I'm ready to sign now,' but there were rumours and some talks behind the scenes."
Lampard, however, is happy he did not take up any of the offers as he went on to become one of Chelsea's greatest ever players, having achieved everything possible with the club.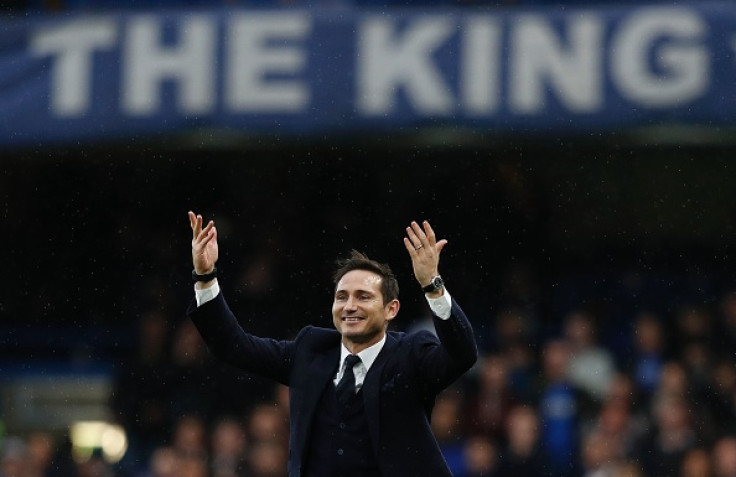 "But I am very happy I did not take them up on any of them as when I look back on my career, particularly the Chelsea part of it, I would have missed so much," he added. "I am very happy to have come away with that in my pocket and say that I have a real allegiance and feeling for one club in particular and did a lot there."
"You can't buy that and once you have that, you can never lose it and it stays with you and Chelsea is the club that always feels very close to me for now."