Frank Ocean looks set to dominate the charts worldwide this week. The r'n'b singer's second album Blonde is currently at number one on the UK charts earning Ocean his highest chart position in the country to date.
The Nike hitmaker is also on course to triumph on the US' Billboard 200 countdown.
According to the Official Charts Company's midweek tally, Ocean, 28, has accumulated enough sales with Blonde to push him to the top of the album chart.
The crooner is said to be more than 4,000 sales units ahead of his nearest competition Dolly Parton, who is at number two with her 43rd album Pure & Simple.
Released exclusively through Apple Music and iTunes on 20 August, Blonde boasts 17 tracks and features uncredited collaborations with Kendrick Lamar, Andre 3000 and Beyonce. The album's release came just hours after Ocean premiered a visual album entitled Endless, featuring brand new songs but different to the Blonde tracklist.
Blonde has earned critical-acclaim from fans, including celebrities like Zac Efron and OneRepublic, and is hotly-tipped to receive an album of the year nomination at the Grammys 2017.
Opening up on the album, Ocean wrote in a Tumblr post: "I had the time of my life making all of this. Thank you all. Especially those of you who never let me forget I had to finish. Which is basically every one of ya'll. Haha. Love you."
Ocean is also expected to land his first number one on the Billboard 200 chart with sources predicting the Thinking Bout You singer will sell an estimated 250,000 units by the week ending 25 August. The sales figures are a huge jump on Ocean's debut album Channel Orange, which shifted 131,000 copies in its first week of release in 2012.
Elsewhere on the UK album chart, David Brent's Life On The Road has debuted at number three on the midweek chart. The record is the official soundtrack for Ricky Gervais' new movie and features 15 tracks recorded by Brent and his band Foregone Conclusion. ELO are at number four with All Over The World while Bob Marley's 1984 album Legend rounds off the top five.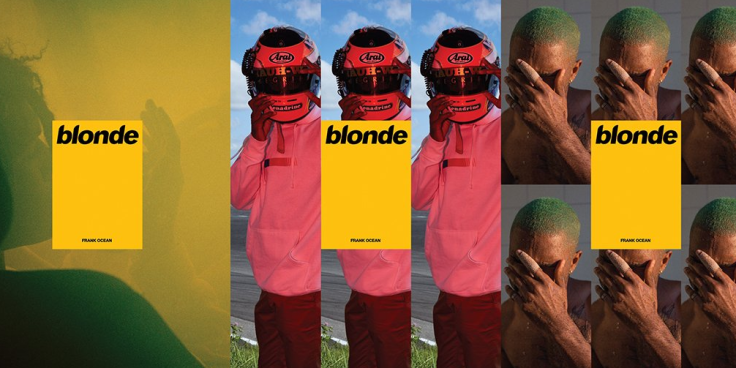 Official Chart Update – UK
1. Frank Ocean – Blonde
2. Dolly Parton – Pure & Simple
3. David Brent – Life On The Road
4. ELO – All Over The World
5. Bob Marley – Legend
Watch Frank Ocean's Nikes music video: