Frank Ocean has released his second album. No, this is not April Fool's and it is not a cruel joke. Like Father Christmas in the wee hours of the morning, Ocean delivered his visual album to Apple Music on 19 August.
For weeks and months, fans have anxiously waited for Ocean, 28, to drop his second album Boys Don't Cry. Instead, the Thinking Bout You singer revealed that the live stream on his website was actually the soundtrack to a visual album called Endless.
According to Pitchfork, Endless is merely the prelude to Ocean's actual second album which is expected to arrive at some point over the weekend. Apple Music executives reportedly told the publication to "keep an eye out this weekend for more from Frank."
Endless is the first set of new music Ocean has released in four years since his debut album Channel Orange. Is it worth the wait?
Our verdict
Frank Ocean Endless visual album
In January 2015, Ocean recorded a stunning cover of At Your Best in tribute to Aaliyah on what would have been her 36th birthday. Ocean's rendition of The Isley Brothers' classic ballad garnered critical-acclaim with his silky falsettos doing justice to the love song. After four years spent mostly away from the spotlight, opening Endless with familiarity was probably a wise move.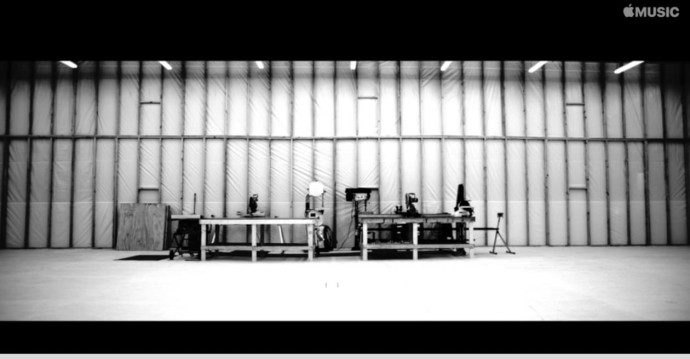 At Your Best pretty much sets the sound for the rest of Ocean's 45-minute film. But let's be clear. While the music may be appetising to the ear, Endless is visually nothing like Beyonce's Lemonade which has now set the standard for visual albums. Whereas queen Bey dazzled with explosions, choreographed dance routines and picturesque locations, Endless is monotonous in comparison.
Clones of Ocean potter about a warehouse sawing, chopping and crafting a wooden staircase over the course of the black and white visuals. The scenes are far from riveting, but the music speaks for itself.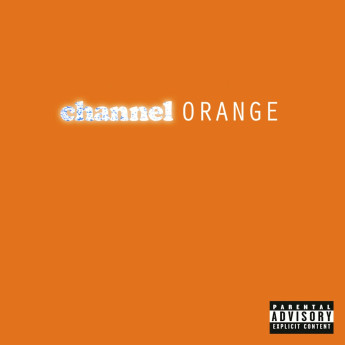 Spanning 18 tracks, Endless is expansive but offers little by way of variation. Considering this is not THE album, it is not necessarily a bad thing. Each song drifts in and out seamlessly before descending into an ethereal dream – for the most part. Occasionally, Ocean allows the instrumental to carry the visuals along - and they do so beautifully with the London Contemporary Orchestra, conducted by Robert Ames, contributing violins and cellos throughout.
In Here Somewhere embodies the overall sound of Endless but takes it to another level – stunning orchestral sounds blended with r'n'b synths. It's simply perfect even if Ocean's lyrics are unidentifiable.
Fortunately, there are some hard-hitting moments that break-up the trance. Alabama is haunting sonically and lyrically with Ocean crooning "My father was in the penitentiary, the alcohol was stinging me," and "Lost the virgin on the air mattress, tension rising, feeling unnatural." The desperation reaches fever pitch as London-born singer Sampha pleads: "What can I do to know you better? What can I do to show my love?" The despair continues on Mine, as Ocean cries out for help, asking "How come the ecstasy always depresses me so?"
Ocean delivers a treat toward the close of Endless in the form of the minimal, guitar-led Rushes. Filled with emotion and the singer's beloved piercing vocals, it symbolises Ocean at his best. But, never one to limit himself, the Swim Good hitmaker also raps in mid-tempo on U-N-I-T-Y and delivers some excellent gems, including: "Never f**k someone you wouldn't want to be though."
Listen to Frank Ocean's cover of Aaliyah's At Your Best:
Similar to Kanye West and the house-heavy Fade on The Life Of Pablo, Endless finishes with a track which sounds nothing like Ocean. Clashing tambourines overlaid on an electronic beat, the visuals end with Ocean completing his staircase to the sounds of the techno-infused Higgs. Confusing, but so Frank Ocean for all his unpredictableness.
Verdict
Endless is clearly not a full body of work with Ocean dipping in and out of the instrumental-heavy album. However it is absolutely an inspired collection and teases what will hopefully be a boundary-pushing second album from Ocean.
Frank Ocean's visual album Endless is available to stream exclusively through Apple Music and iTunes.