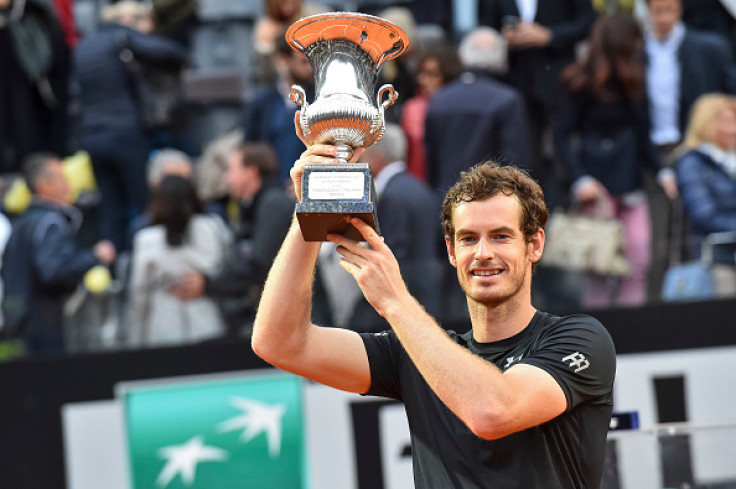 World No 2 Andy Murray who comes into the upcoming French Open in brilliant form has said that he is in no hurry to find a new coach. Murray split with former Wimbledon Champion Amelie Mauresmo earlier this month bringing an end to a partnership that began in June 2014.
He though has the services of former player Jamie Delgado on his team which could mean that there is less pressure on the Scot to go looking for a coach immediately. Delgado, whose highest ranking was World No 121, retired from the sport in September 2014 to concentrate on coaching. He is well known for guiding Luxemborg's Giles Muller from 300 into the top 40.
"I'm playing very well so there's no need to make a change a few days before the French Open. Most of my focus, and I think my team's focus, is getting me ready here. I'll obviously chat more to them about it if there's something that we think would be able to help-I'm all for that," he said, as quoted by BBC.
"Right now is a difficult time to make a change and, to be honest, why would I? Maybe I'll have another look during the grass (court season) to see if there's potential to try something out there."
The 29-year-old has been in good touch throughout the season, winning his maiden Rome Masters title earlier this year. He looks a vastly improved player, no doubt benefiting from working with Mauresmo but does admit he needs continuity in training.
"There's less rush because Jamie is committed to doing 35 to 40 weeks a year with me and we're going to be working together every week through until Wimbledon, so I have that continuity and consistency, which I didn't have last year with Amelie."
"That's why there's less of a need or a rush to bring someone in immediately, unless it's the right person and the right situation."
Murray will be next seen in action in the first round of the French Open 2016 where he is scheduled to play Radek Stepanek. The match takes place on Monday (23 May).