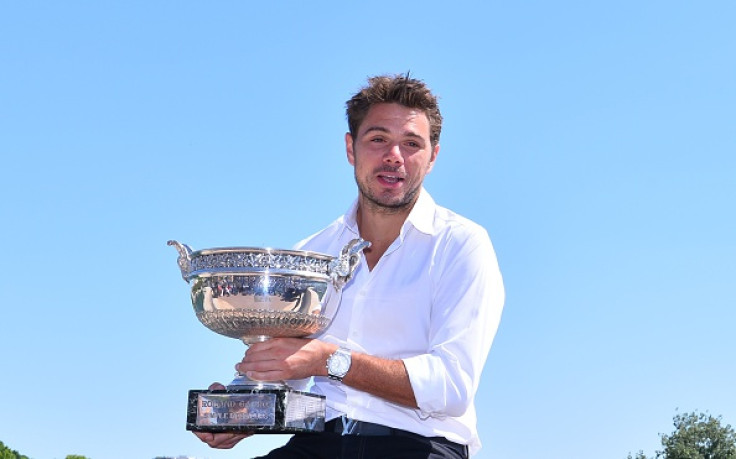 Former British tennis player Tim Henman is of the view that Stan Wawrinka is the man to watch out for at the upcoming French Open and claimed that the Swiss player will defend his crown. Wawrinka has been way below his best on the clay-court surface this season, being overtaken by Novak Djokovic, Andy Murray and Rafael Nadal in terms of performances and titles.
"In terms of the highest level of tennis that anyone can produce on a clay court I think Wawrinka's might be the highest. When he's on song I imagine it must be nigh on impossible to play against him given the firepower he has and the speed he can generate from the back of the court and on serve", Henman said, as quoted by the Independent.
"The challenge for him is consistency. Whereas Djokovic for example, plays well nearly all the time, Wawrinka is much more inconsistent. However, I'm sure that he will get a lot of positive vibes from last year in coming back as the defending champion."
The 31-year-old was not expected to create any waves at the French Open last year, but he did just that, beating Jo-Wilfried Tsonga and Roger Federer in the quarter-final and the semi-final respectively. He came into the final clash against Djokovic as the underdog, but despite losing the first set he stormed back with the Serb losing to his sheer power on the court.
The Swiss is not in great form coming into this year's tournament, his best performance coming at the Monte Carlo Masters where he reached the quarter-final only to lose to Rafael Nadal. Since then, he has won only one game, crashing out at the Madrid and Rome Masters.
The qualifying for the 2016 Roland-Garros is currently underway with the main draw scheduled to begin on 22 May.