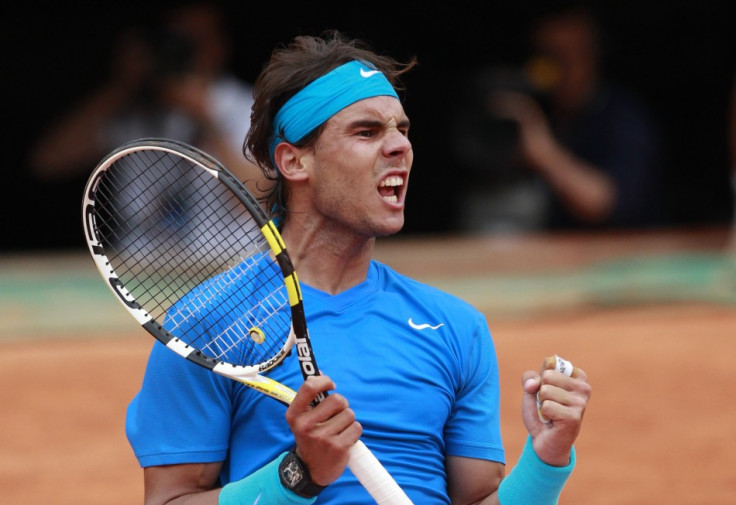 The French Open final men's singles final is a familiar sight for the tennis world. Rafael Nadal and Roger Federer will meet for the fourth time in the last six years on Sunday.
Nadal is 4-0 up in his career against Federer in Paris, and will look to improve on that in the final. But this will be a different final to previous encounters as this will be the first time that Federer will play in the final with a French Open championship under his belt.
In the 2007 and 2008 finals, Nadal had almost no trouble at all taking out the Swiss Maestro, especially in 2008 when he only lost four games. While the Spanish star is clearly the better clay court player, pressure on Federer to try to win his first French Open title was a major factor in those matches.
On Friday, Roger Federer stopped Novak Djokovic from equaling one major tennis record, and now he has a chance to keep Rafael Nadal from matching another
The 16-time Grand Slam champion moved into the French Open final for the fifth time, and he did it by spoiling Djokovic's perfect season and ending his 43-match winning streak.
"Rafa and Novak and other guys have stopped me, too. It's just the way it goes," Federer said after beating Djokovic 7-6 (5), 6-3, 3-6, 7-6 (5) as darkness was settling over Court Philippe Chatrier. "I said it earlier, I wasn't here to spoil the party."
Nadal, who defeated Andy Murray 6-4, 7-5, 6-4, can equal Bjorn Borg's record of six titles at Roland Garros with a victory.
"A lot of respect for the great Bjorn, but I ... focus on (trying) to play well," said Nadal, who is 44-1 at Roland Garros. "For me, is much more important win Roland Garros than equal Bjorn."
Nadal wasn't exactly perfect against Murray, but he was better, saving 15 of 18 break points and converting six of the 13 he earned.
"I had a lot of break-point opportunities. Rafa played well on a lot of them," Murray said. "He served well and was able to dictate a lot of the points with his forehand."
Since opening the tournament by falling behind two sets to one against John Isner, Nadal has won 17 sets in a row. Whatever issues he had to start seem to have completly disappeared.
"Being in the final of Roland Garros you can't have problems," said Nadal, whose only French Open loss came in the fourth round in 2009. "You cannot have doubts."