Police started evacuating a makeshift migrant camp in northeastern Paris on Friday (4 November), wherein more than 3,000 people were living, almost a week after thousands of migrants were moved from the Calais jungle camp.
French authorities along with riot police moved in around 6am local time (5am GMT) near Stalingrad subway station. Officials said that around 88 buses were being used to clear the migrants from the camp and send them to 80 reception centres across Paris.
A spokesperson for the Paris prefecture told Reuters, "The evacuation operation is running smoothly so far." She added that around 600 police officers have been sent to the location.
According to France24, Housing Minister Emanuelle Cosse was at the location overseeing the operations.
Migrants were previously informed of the move and most of them had gathered their minimal belongings to prepare for the evacuation.
Abdel, a young Sudanese migrant said: "We knew police were coming today thanks to journalists and associations."
The Stalingrad camp was evacuated in July and again in September, but refugees had returned and their numbers increased after the Calais camp was evacuated.
A 28-year-old migrant, Khalid said: "I have no idea where we are going. Paris or nearby, it's fine for me. The important thing for me is to have papers. I've been here for a month in a tent, it's good to leave."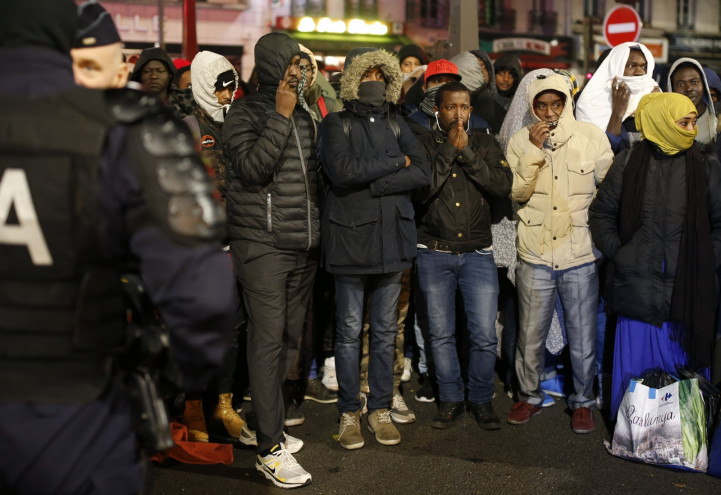 According to authorities in Paris, at least 19,000 people have been moved to temporary housing facilities in Paris since June 2015.
President Francois Hollande had earlier pledged to close down the Stalingrad camp as it was "not worthy of France". He added that most of the refugees gathering around the Stalingrad station were a "new migratory current coming from Libya these last weeks and months". He assured that France would shelter migrants and deport those who do not have a right to asylum.