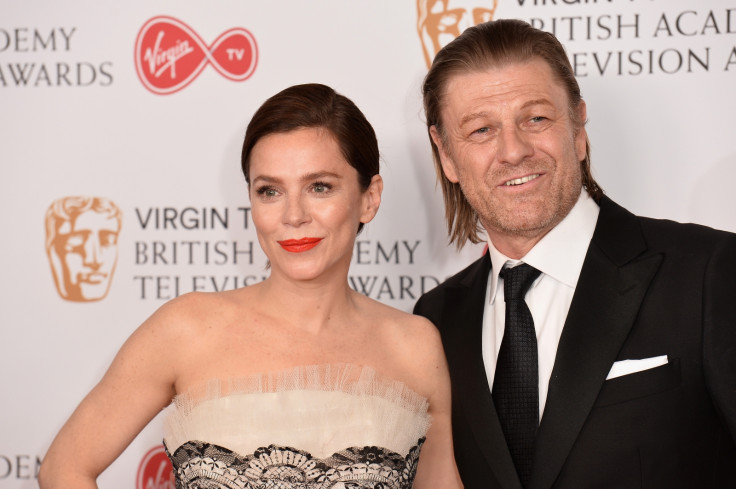 The usually poised Anna Friel shocked fellow Bafta partygoers on Sunday evening (14 May) by flirting up a storm with actor Charlie Heaton, who is 17 years her junior.
The 40-year-old actress from Rochdale, England, held the after party hand in hand with her handsome Marcella co-star, 23, with the pair seen flirting, cuddling and touching throughout the night. Frisky Ms Friel was even caught feeling Heaton's bum at one point, The Sun reports.
Bafta attendees at London's Royal Festival Hall allegedly witnessed the brazen groping, with a source telling the newspaper: "Everyone was a little shocked because he's so much younger, but there was electric chemistry between them. They only had eyes for each other and couldn't keep their hands to themselves."
Friel oozed nothing but elegance on the red carpet ahead of the glitzy bash, wowing onlookers in a custom made monochrome vintage gown which boasted a 50s-style kicked out skirt. She accessorised with a sophisticated pair of black strappy sandals before she reportedly kicked them off to dance with Heaton.
Her love interest for the night also looked dashing in a slim-fitting tuxedo. Witnesses claim that the inseparable pair showered each other with smiles at the bash.
The potential pairing may come as a shock to some since Friel played Heaton's mother in 2015 movie Urban And The Shed Crew. She is noted to have previously described him as "real raw talent" and "brilliant" with "big things ahead of him".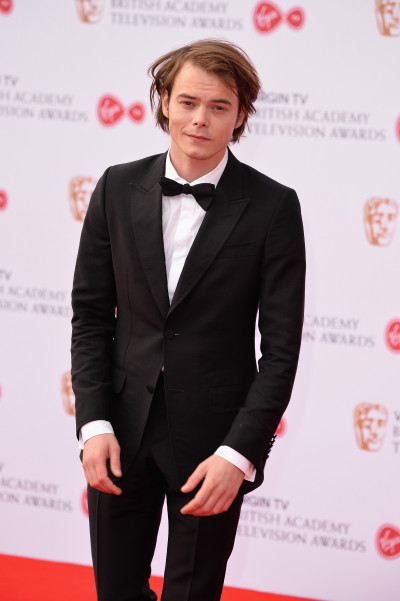 Heaton – best known for playing Jonathan Byers in the Netflix hit show Stranger Things – moved to London from East Yorkshire when he was 16 as a drummer in a rock band before landing his first acting role in ITV crime drama DCI Banks.
He has been romantically linked to his 20-year-old Stranger Things co-star Natalie Dyer – with the pair being spotted holding hands just last week.
Friel – who raises 11-year-old daughter Gracie Fields from her previous romance with David Thewlis, 54 – is thought to be single at the moment.
She made her film debut in 1998 in David Leland's Land Girls before making a bigger name for herself in A Midsummer Night's Dream (1999) and Limitless (2011).