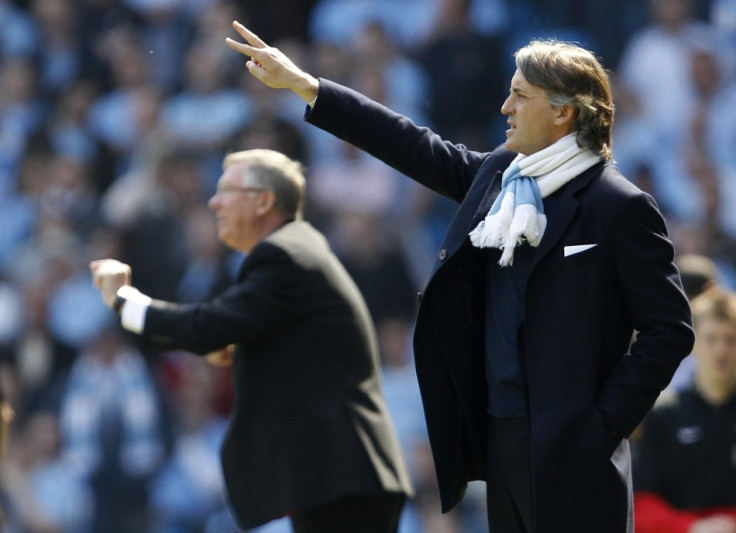 Roberto Mancini believes his lavishly assembled Manchester City side are now being treated like Manchester United, in that their Premier League rivals are so fearful of their attacking prowess that they do all they can to stifle them.
Following last night's 3-0 victory over Stoke City, when Tony Pulis virtually played a back six against Manchester City, Mancini suggested his players must get used to opposition parking the proverbial 'bus' like Manchester United have over the years.
Manchester United have had to contend with sides stifling their attacking intent for the vast majority of the Premier League era, and Mancini intimates it is compliment to Manchester City that they are treated in the same way as their illustrious neighbours.
While acknowledging the defensive tactics as occasionally frustrating, Mancini believes it is a form of flattery and a measure of how far City have come.
"It is the same thing that happens against Manchester United," The Manchester City manager explained when describing Stoke's tactics at the Etihad on Wednesday night.
"All the teams that play against them play with fear.
"They don't attack because for a long time, (Manchester) United were a top team and it was very difficult.
"Probably now, also against us (Manchester City), some teams have a problem and play in a different way."
anchester City and Manchester United both maintained their excellent starts to the season yesterday, when the former beat Stoke and the latter enjoyed a comfortable 5-0 victory against Fulham.