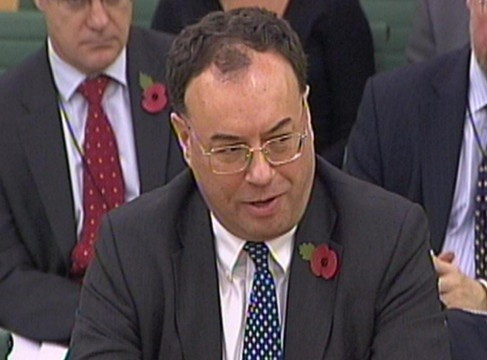 Billions of pounds of British taxpayers' cash is still at risk from having to bail out failed banks because there is much more to do to ensure financial institutions can close down orderly rather than suffer the kind of panicked collapse seen in the financial crisis.
Taxpayers picked up the tab for keeping the likes of RBS and Lloyds afloat during the crisis, leaving the public with a majority stake in both banks, as the financial firms were regarded as "too big to fail".
Reform of the industry is still in progress and the extent to which new regulation will reshape financial institutions is being hotly debated since the Vickers report into the sector, and its suggestion of ring-fencing the retail side from the investment "casino" style arm is likely to be implemented.
"For large banks, we are making progress on resolution planning, and this world is different from five years ago, but we are not there yet by any means," said Andrew Bailey, director of UK banks at the Financial Services Authority (FSA), in a speech at Edinburgh Business School.
Bailey and the FSA is working alongside the Bank of England, which will be taking over responsibility for banking regulation in 2013, to ensure that each of Britain's big banks has a sufficient "death plan".
The death plan must detail how, in the event of its failure, the bank would close itself down in an orderly and methodical way so as to shield taxpayers from the burden of bailouts, as well as protect customers and investors as much as possible.
In June the government released its white paper outlining banking reform policy, much of it derived from the Vickers report, with a view of the suggestions within it becoming legislation in 2013.
On top of ring-fencing retail banking from the riskier investment side of a bank, the paper also calls for a 17 percent capital buffer, a protective pillow of cash to help shore up a financial institution facing a crisis.
---
Follow @shanecroucher