Small British firms lose £785m a year to cyber criminals and online fraudsters, according to a new report.
The Federation of Small Businesses (FSB) found that its members were losing on average £4,000 (€4,732, $6,099) each from cyber crime, with 41% having fallen victim to prowling online criminals in the past year.
Among the FSB's recommendations was the creation of a new national advertising campaign to raise awareness of Action Fraud, a police facility for the reporting of internet fraud and an information hub on how people can protect themselves against hackers and web criminals.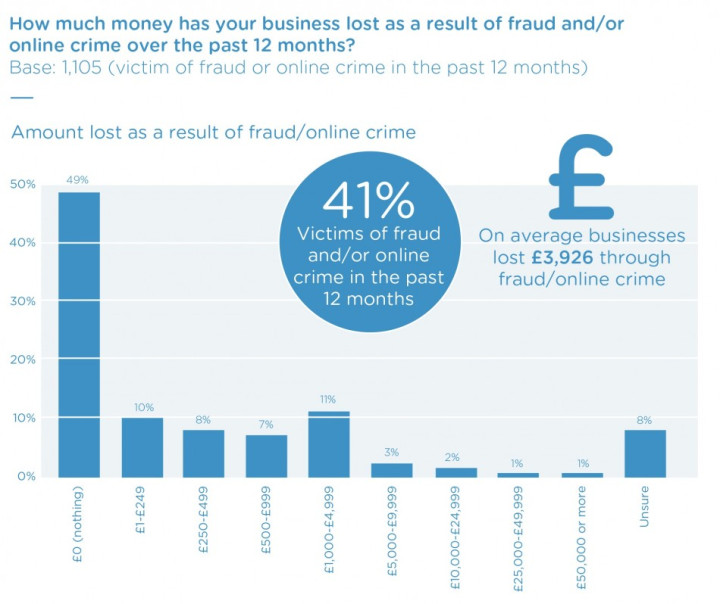 "Cyber crime poses a real and growing threat for small firms and it isn't something that should be ignored," said Mike Cherry, FSB national policy chairman.
"Many businesses will be taking steps to protect themselves but the cost of crime can act as a barrier to growth. For example, many businesses will not embrace new technology as they fear the repercussions and do not believe they will get adequate protection from crime.
"While we want to see clear action from the government and the wider public sector, there are clear actions that businesses can take to help themselves."
Two-thirds of the businesses surveyed by the FSB had taken some action to protect themselves against cyber crime. Many were critical of banks and authorities in their efforts to combat online crime.
Almost half the respondents (45%) said banks should take more responsibility, while 31% said they want a more effective police response to fraud.
The FSB offered ten tips for small firms on how to protect themselves against the threat of cyber crime, such as keeping security software regularly updated and a policy of resilient passwords for staff.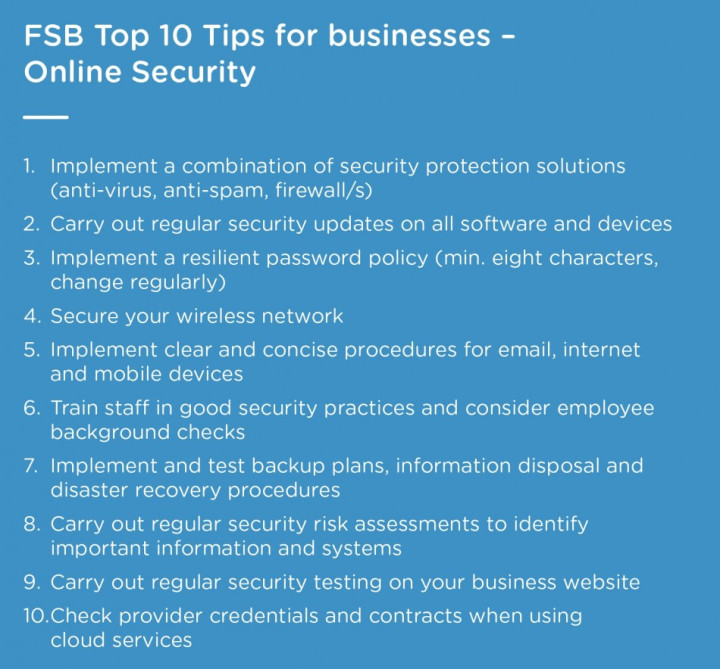 "Cyber security is a crucial part of the Government's National Cyber Security Strategy and we need to make sure that all businesses, large and small, are engaged in implementing appropriate prevention measures in their business," said James Brokenshire, Home Office minister for security.
City of London Police recently warned that the government's austerity cuts put the UK at an increased threat from cyber crime. Of the 800 specialist internet crime officers, 200 are at risk of losing their jobs.
A recent report by the government found that 93% of large organisations suffered a security breach in the past year. In several cases the security breach cost more than £1m.
Related articles:
Cyber Criminals Are the New Bonnie and Clyde
UK Losing War on Cyber Crime, Warns City of London Police [VIDEO]