Britain's FTSE 100 is expected to hit 6,100 mark by the end of 2012, driven by signs of growth in UK economy, improving European debt crisis and good global economic prospects.
The median forecast of a survey of 19 equity strategists conducted by Reuters has revealed that FTSE 100 would touch 6,100 level by the end of this year.
However, some strategists have warned that recent gains are only for short-term and the FTSE is expected to fall as low as 5,695 by mid-2012, as the effects from the ECB's latest injection of cash into the banks through its Long-Term Refinancing Operation (LTRO) fade.
"The boost from the LTRO liquidity has started to wane more recently," said Robert Quinn, Chief European Equity Strategist at Standard & Poor's Capital IQ to Reuters.
"But as long as government bond auctions are well bid in both Italy, where domestic banks' purchases have risen 10 percent over the past three months, and Spain (up 29 percent over the same period) then I believe that the Stoxx 600 (pan-European index) will close the year around 280 and the FTSE 100 at 6,100," added Robert Quinn.
On the other side US economic data and corporate earnings reports are expected to drive share prices in the near-term, though there is a uncertain picture on this side of the Atlantic.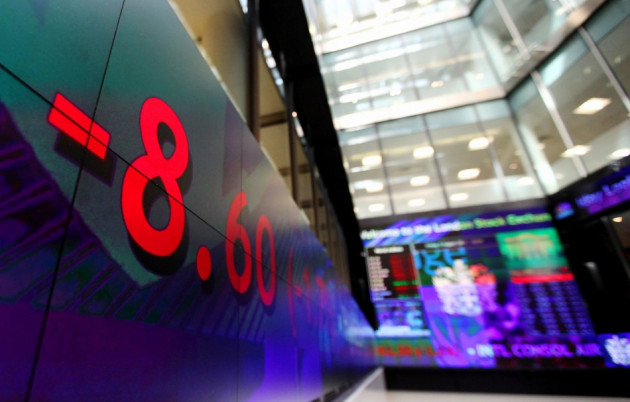 "Most recent dataflow has been disappointing, mainly in China and Eurozone. Even in the US, the economic surprise index seems to have peaked back in January and is approaching zero, which was typically a signal of increased volatility in the near-term," JP Morgan Strategist, Emmanuel Cau said.
However, in the long-term JP Morgan remains optimistic about the market prospects with a year-end target of 6,350 for the FTSE 100.
"Despite the surprise drop in manufacturing during February, the overall trend for the UK economy and pound sterling continues to be positive, if only modestly so," said Mark Deans, Head of Corporate Dealings at Moneycorp while commenting on the economy.
He also added that further QE cannot be ruled out given the still-volatile nature of the economy.