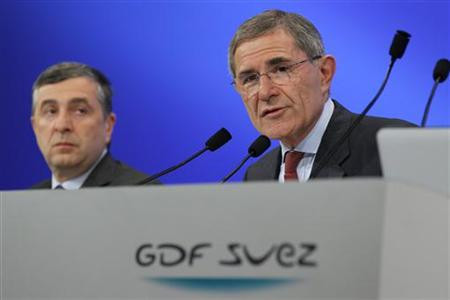 The FTSE 100 is rising today after GDF's long heralded deal with International Power appears almost finished and could be formally announced shortly at International Power's results tomorrow.
International Power, which has power stations in over 45 countries pushed the index 71.52 points higher on speculation of an agreement which first started in July after the board announced it was in "preliminary discussions regarding a possible combination" of assets.
The deal would see some peripheral assets added from GDF Suez, whilst the company takes a majority stake. Shareholders, which are broadly against the deal are due to receive a £1.3bn dividend if the deal goes through whilst fund manager, Invesco Perpetual has already given its approval: Neil Woodford, head of investment at Invesco Perpetual, which has an 11 per cent stake in the FTSE 100 company, said he would be content even without the dividend in order to get the takeover done.
"I'm not that worried about the cash as long as the premium is reflected somehow," said Neil, "This is a deal that really should be done. I'm really confident that GDF will come up with something.
"I expect that many shareholders will want to see that in the form of cash. I see the world slightly differently - I don't want to be cashed out of this." he added.
Shares in International Power are valuing the market capitalisation of the company around the same levels at its debt sparking rumours of the takeover for a long time now.
"I think it's a sensible thing to do. They've taken soundings from me. . .They [GDF] are very considered." added Mr Woodford who hopes the creation of the world's largest power station manager would justify the 'premium'.
International Power PLC is an international electricity generator formed in 2000 by the demerger of National Power. It is headquartered at Senator House, 85 Queen Victoria Street in the City of London.
Shares in GDF Suez rose 1.6% to 26.6 euros in Paris on news of a deal breakthrough.