FTSE Moves: London market rises buoyed by Micro Focus deal
Transformative deal by UK tech firm leads blue-chip shares higher.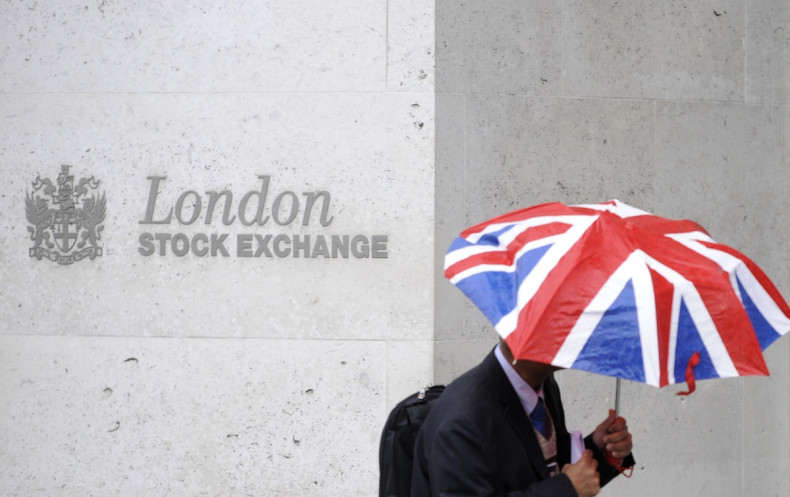 Top flight shares jumped in afternoon trading led by UK tech firm Micro Focus after it agreed to buy Hewlett-Packard's software business in a deal worth $8.8bn (£6.6bn).
The deal makes Micro Focus one of the UK's biggest tech companies, with total annual revenues of $4.5bn (£3.4bn).
The FTSE 100 Index lifted 24.8 points to 6871.4, as shares in the Newbury-based firm soared by almost a fifth in morning trading.
Kevin Loosemore, Micro Focus executive chairman, said: "Today's announcement marks another significant milestone for Micro Focus."
Micro Focus shares rose 320p to 2275p.
Trustnet Direct market analyst Tony Cross said the tech firm's "bold bid for a division of Hewlett Packard is very much dominating the agenda".
Electricals retailer Dixons Carphone, rose 14.8p to 389p, after it said it saw "no detectable impact of the Brexit vote" on consumer spending as it posted better-than-expected sales in the UK.
The laptops-to-SIM-cards retailer said like-for-like sales in the UK and Ireland lifted 4% in the 13 weeks to 30 July, against City forecasts of 2.5%.
In afternoon trading the biggest risers in the FTSE 100 index were Micro Focus (+320p to 2275p), International Airlines Group (+16.8p to 422.8p), Dixons Carphone (+14.8p to 389p), EasyJet (+44p to 1198p) and Provident Financial (+70p to 3028p).
The biggest fallers in the FTSE 100 index were Pearson (-41p to822.5p), Admiral Group (-57p to2002p), Rolls-Royce (-15.5p to751.5p), Mediclinic International (-19.5p to978p) and Standard Life (-6.9p to354.5p).
In afternoon trading the biggest risers in the FTSE 250 index were Thomas Cook (+4.1p to 75.8p), Lindsell Train Investment (+41.5p to 750p), Sophos Group (+12p to 261.6p), Rotork (+8.4p to 216.8p) and International Personal Finance (+10p to 284.5p).
The biggest fallers in the FTSE 250 index were NMC Health (-44p to 1366p), Phoenix Group (-27p to 846p), CMC Markets (-6.6p to 236.4p), Countrywide (-6.2p to 259p) and Greggs (-24p to 1048p).