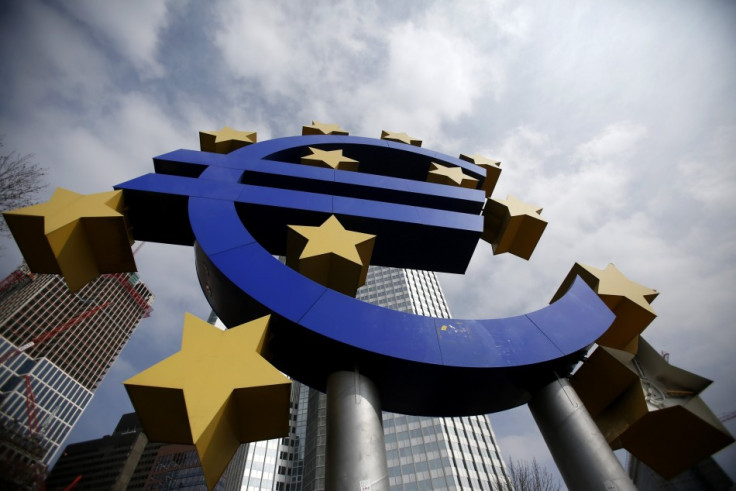 The European Central Bank decided to hold its benchmark interest rate at 0.0% and extend its monthly €80bn (£68bn) asset purchase programme until the end of March 2017, following the conclusion of its Governing Council meeting on Thursday (8 September).
Interest rates on marginal lending and deposit facilities will also remain unchanged at 0.25% and -0.40% respectively.
"The Governing Council continues to expect the key ECB interest rates to remain at present or lower levels for an extended period of time, and well past the horizon of the net asset purchases," the ECB said.
It added that the asset purchase programme could continue beyond March 2017, if necessary, and in any case until the bank sees "a sustained adjustment in the path of inflation consistent with its inflation aim."
Speaking after the ECB decision was revealed, the central bank's President Mario Draghi warned that the euro zone recovery will be "dampened" by subdued by foreign demand. He also attributed some of the "uncertainty" on the result of the UK's referendum outcome to leave the European Union.
However, the ECB raised its forecast for growth from 1.6% to 1.7% in 2016, but cut its 2017 forecast from 1.7% to 1.6%.
"For the time being [macroeconomic] changes are not so substantial to warrant a decision to act. Our monetary policy is effective," Draghi said, adding that: "We are aware that the current situation of negative rates will have consequences and challenges for banks.
"Interest rates have to stay low for the economic recovery to proceed, and to firm up. That, in the end, will have a positive impact on bank balance sheets too."
The ECB president also said: "The Governing Council will continue to monitor economic and financial market developments very closely."
Jennifer McKeown, senior economist at Capital Economics, said: "The ECB's decision to leave policy on hold, as had been broadly expected, reflects the reasonably positive tone of recent economic data, but we think that it will need to announce further policy stimulus before long.
"The statement that "monthly asset purchases of €80bn are intended to run until the end of March 2017, or beyond, if necessary" suggests that the Bank has not yet committed to extending the programme by another six months as we had thought that it might."