FTSE Moves: London market shrugs off surprise Trump election victory
Top flight shares push into positive territory after falling more than 100 points following Republican win.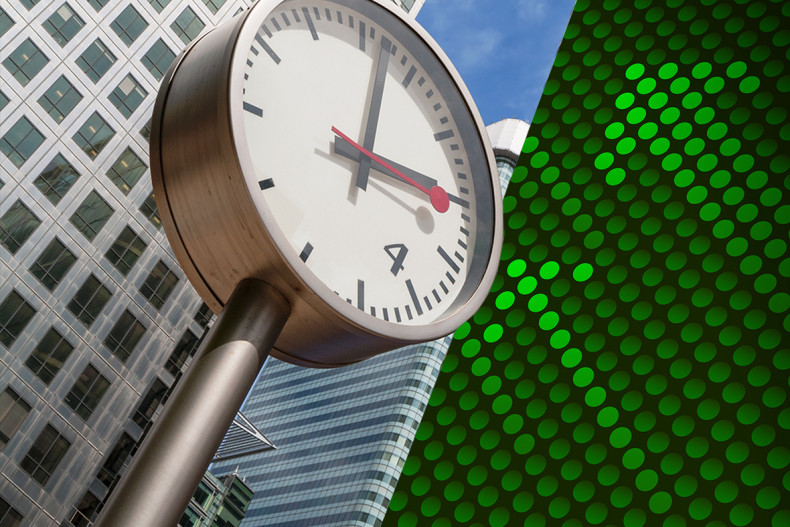 Blue chip shares shrugged off the surprise election of Donald Trump as US President and bounced back from early losses.
The FTSE 100 Index lifted 14 points to 6857.1 in afternoon trading, after opening more than 100 points down when it became clear the protectionist Republican would sweep into the White House.
The Dow Jones Industrial Average was just over 50 points down on opening trading following the victory by the billionaire property developer who will lead the world's largest economy. Germany's DAX and the Cac 40 in France were both up slightly in afternoon dealing.
Spreadex financial analyst Conner Campbell said: "A surprisingly 'presidential' Trump victory speech – setting the bar incredibly low for what is expected from a recently elected candidate – seems to have reassured investors, the talk of infrastructure spending and a lack of usual vulgarity allowing for a relative aura of calm to encroach on the market."
Sainsbury's was the biggest faller in the top flight, after reporting a fall in sales in the first half of the financial year amid increased competition with other supermarket chains.
The grocer posted a 10.1% fall in underlying profit before tax to £277m ($346m), compared to a year ago.
It added it expected profit in the second half of the year to be lower than the first "as a result of continued price investment and a step up in cost inflation". Shares fell 8.8p to 246.7p.
In afternoon trading the biggest risers in the FTSE 100 Index were Fresnillo (+201p to 1801p), Ashtead Group (+136p to 1378p), Shire (+344.5p to 4866.5p), Randgold Resources (+510p to 7285p) and CRH (+190p to 2840p).
The biggest fallers in the FTSE 100 Index were Sainsbury's (-8.8p to 246.7p), Associated British Foods (-90p to 2543p), Experian (-49p to 1468p), Unilever (-92.5p to 3289.5p) and Marks & Spencer (-9p to 322p).
In afternoon trading the biggest risers in the FTSE 250 Index were Centamin (+14.3p to 168.8p), Acacia Mining (+47.5p to 565.5p), Worldwide Healthcare Trust (+155p to 2108p), Balfour Beatty (+19.8p to 282p) and Hill & Smith Holdings (+75p to 1140p).
The biggest fallers in the FTSE 250 Index were Tate & Lyle (-90p to 658p), Aveva Group (-64p to 1711p), International Personal Finance (-9.3p to 284.1p), Templeton Emerging Markets (-18p to 589p) and JPMorgan Emerging Markets (-20p to 718p).