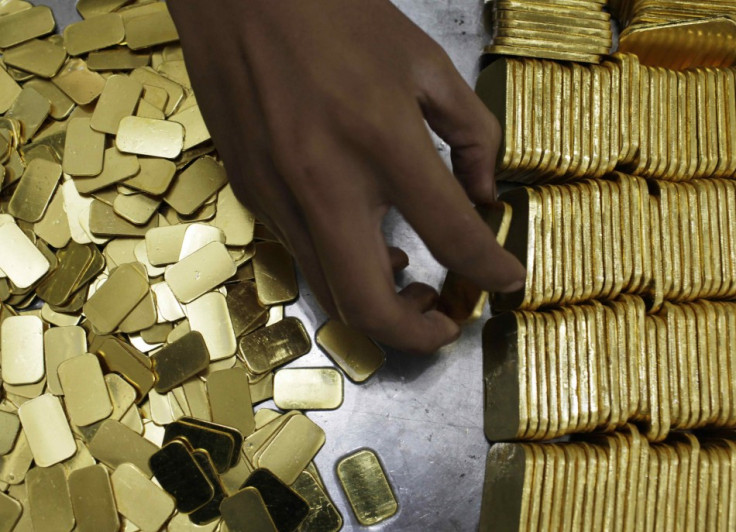 The London market remained largely in positive territory on Thursday (15 December), but an overnight decision by the US Federal Reserve to raise interest rates, saw metal futures plummet, which in turn weighed on mining stocks.
At 3:49pm GMT, the FTSE 100 was trading 0.64% or 44.29 points higher at 6,993.48, while the FTSE 250 was 0.45% or 78.68 points higher at 17,761.06, after the as the US Federal Reserve opted to raise the country's benchmark interest rates by 0.25% overnight in line with market expectations.
In a decision taken after the close of European markets, the US central bank's Federal Open Market Committee raised its rate target range from 0.25% to 0.5% to a range of 0.5% to 0.75%, and also approved a quarter-point increase in the discount rate from 1% to 1.25%. It sent the dollar soaring against all major currencies, including the pound and euro, and dented confidence in industrial and precious metal futures.
At time of writing, the Comex gold February futures contract was down 2.80% or $32.60 to $1,131.10 an ounce, with market analysts issuing a "strong sell" call on the yellow metal on a stronger dollar.
The Comex silver contract for March delivery took an even steeper hit shedding 6.31% or $1.09 to $16.14 an ounce, as the combination of lower industrial demand and Fed action resulted in bearish calls. Platinum, palladium, tin and copper contracts also registered heavy losses.
It resulted in all of the biggest five fallers in the FTSE 100 being mining companies – with blue chip gold miner Randgold Resources (-6.99%) logging the heaviest of losses. It was followed closely by Antofagasta (4.99%), Frensillo (-4.83%), Anglo American (-3.53%) and BHP Billiton (-3.14%).
On the FTSE 250, Centamin (-10.34%), Acacia Mining (-7.35%), Petra Diamonds (-6.65%), Hochschild Mining (-6.34%) and Kaz Minerals (-4.49%) were among the biggest fallers.
Nicholas Hyett, equity analyst at Hargreaves Lansdown, said: "Miners are proving the biggest losers following the Fed's interest rate hike. That's not surprising. Gold might be seen as a safe haven, but you don't generate any return from holding it. As interest rates ratchet up, and the Fed now expects as many as three more increases in 2017, the opportunity costs just get higher."
However, away from mining, there were gains on both leading indices. British Gas-owner Centrica gained 5.44%, as the market digested news of a positive fiscal second half of the year. Other blue chips to register decent gains included Royal Bank of Scotland (+4.83%), IAG (+3.87%), Barclays (+3.43%) and Worldpay (+2.77%).
On the FTSE 250, the biggest gainers were GVC Holding (+6.67%), Aggreko (+4.91%), WH Smith (+4.08%), Playtech (+3.91%) and Paypoint (+3.87%).