The Fukushima nuclear disaster is unlikely to lead to a vast number of people developing cancer as happened following the Chernobyl meltdown in 1986, the United Nations has said.
According to Reuters, a report by the UN Scientific Committee on the Effects of Atomic Radiation (Unscear) said it does not expect radiation from the 2011 Fukushima meltdown to bring "significant changes" to cancer rates in the future.
Researchers found the amount of radioactive substances released after the Daiichi plant was decimated by an earthquake and tsunami were much lower than those released in Chernobyl.
It also praised authorities for evacuating around 160,000 people living near the site in the aftermath of the disaster.
Researchers said that fewer than 1,000 children have an increased risk of developing thyroid cancer later in life because of the radiation.
The Fukushima nuclear disaster was the worst since the Chernobyl reactor explosion sent radioactive dust across Europe in 1986.
According to the World Health Organisation, there have been 5,000 cases of thyroid cancer among children under the age of 18 who lived in Russia and Ukraine at the time. A large number of these resulted from radiation from the accident.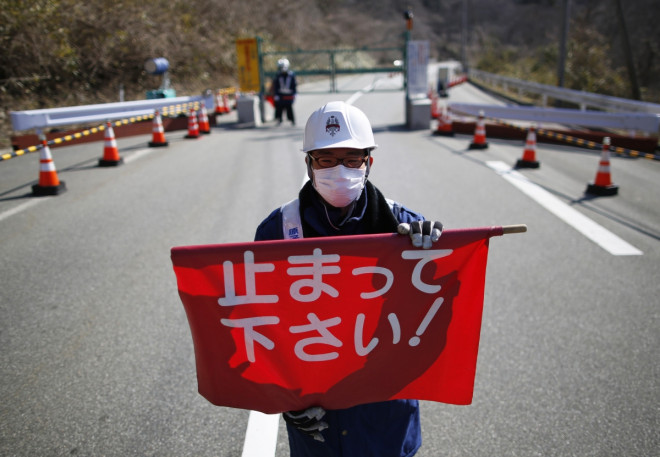 There was also an increase in leukaemia among people who were most highly exposed to Chernobyl liquidators. Other studies suggest there was an increase in lung cancer cases.
Following the Fukushima disaster, a 30km radius evacuation zone was set up. People living in different settlements of the zone are only now beginning to return to their homes as the government starts lifting banned areas.
In a statement, Unscear said: "No discernible changes in future cancer rates and hereditary diseases are expected due to exposure to radiation as a result of the Fukushima nuclear accident.
"The occurrence of a large number of radiation-induced thyroid cancers as were observed after Chernobyl can be discounted because doses were substantially lower."
Also discussing the impact on the environment, the report said: "For marine ecosystems, the possibility of effects on flora and fauna was limited to the shoreline area adjacent to the power station and the potential for effects over the long term was considered insignificant."