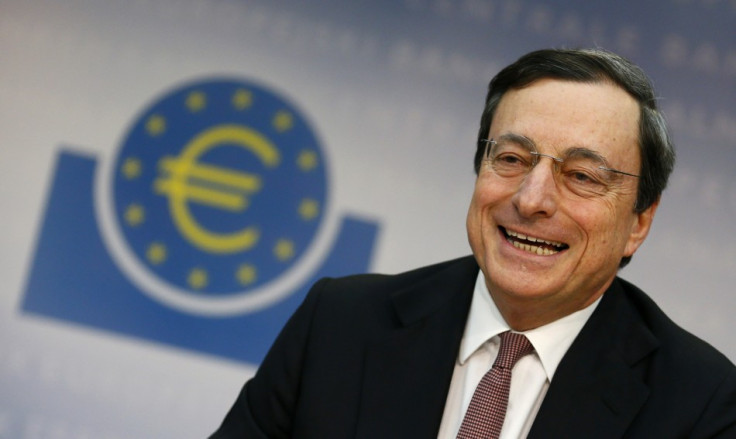 The future of the single currency and its survival are at risk at the current economic situation in the euro area, warned the European Union (EU) and European Central Bank (ECB) officials on Thursday.
In the wake of the recent economic meltdown in Greece and Spain, the officials fear that bank runs and investor fleeing from these economies would further weaken the euro. The currency is already on a two -year low against the dollar.
While addressing the European Parliament on Thursday, ECB's Mario Draghi sought clear vision and policy action from Europe's leaders to quell the fears of disintegration of the euro. Draghi also warned that the ECB could not step in to fill the policy vacuum that was created by the respective governments.
"Can the ECB fill the vacuum of lack of action by national governments on fiscal growth? The answer is no. Can the ECB fill the vacuum of the lack of action by national governments on the structural problem? The answer is no," Reuters quoted the ECB president as saying.
"How is the euro going to look like a certain number of years from now? What is the union vision that you have a certain number of years from now? The sooner this is specified, the better it is," said Draghi.
Draghi believes in closer fiscal ties within the region and a joint bank guarantee on deposits across the eurozone to fight the bank runs irrespective of which country it would be happening.
The idea of any collective European bank guarantee system or a collective bailout fund has always drawn flak from Germany which believes in the strict implementation of the EU/IMF austerity programme.
Draghi was addressing the parliament in his capacity as the head of European Systemic Risk Board (ESRB), a newly created watch dog of the eurozone.
Meanwhile, the European Economic and Monetary Affairs Commissioner Olli Rehn, warned that the single currency area could disintegrate without stronger crisis-fighting mechanisms and tough fiscal discipline, according to a Reuters report.
European leaders would be meeting in Brussels to discuss the eurozone economic crisis at the third week of June.