FX Focus: Pound declines despite strong economic data
Euro extends losses as concerns over Greece debt crisis continue to mount.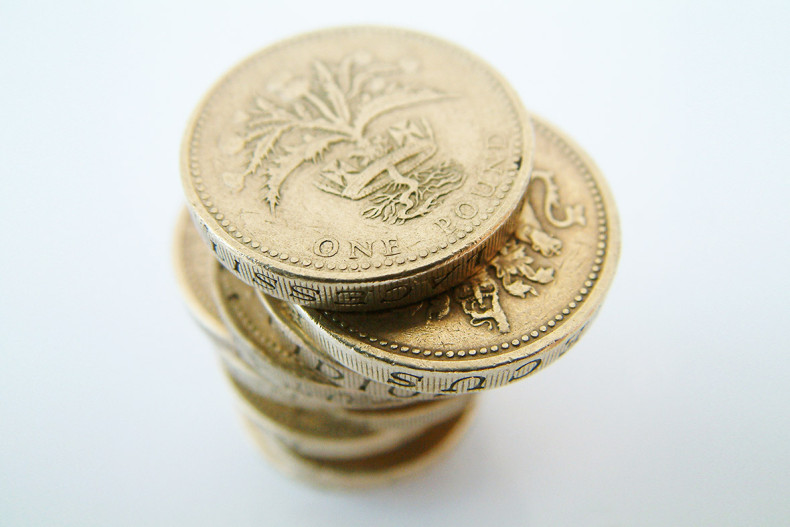 The pound looked set to end the week on a disappointing note, after failing to capitalise on a series of positive economic reports.
Sterling briefly rose above €1.1750 and $1.2500 after data showed Britain's construction and industrial sectors both ended 2016 on a stronger-than-expected note, but soon relinquished the gains. By early afternoon, the UK currency was trading at €1.1727 and was 0.26% lower against the dollar, exchaging hands at $1.2462.
"The markets are forward-looking and investors will likely pay more attention to up-to-date data next week," said Fawad Razaqzada, market analyst at Forex.com.
"The latest measures of consumer inflation, earnings, employment and retail sales will all be released between Tuesday and Friday. If these figures imply that growth has been maintained at the start of this year, then the pound may stage a more meaningful comeback, especially against the euro."
According to the Office for National Statistics, manufacturing production climbed 2.1% in December from the month before, compared to an upwardly revised 1.4% gain recorded in the previous month and beating analysts' expectations for a 0.5% increase.
That drove overall industrial production up 1.1 % in December, compared to an upwardly revised 2% increase recorded in November and surpassing analysts' expectations for growth to increase to 0.2%.
Meanwhile, output in the construction industry rose 1.8% month-on-month in December, compared to analysts' expectations for a 1% gain.
Elsewhere, the euro extended its losses, declining 0.26% against the dollar to $1.0628 amid ongoing economical turmoil in Greece, where a new crisis appears to be brewing.
Earlier this week, the country's debts led to a sharp increase in borrowing costs, with the yields on two-year government bonds jumping above 10%, to their highest level since last June.
On Thursday (9 February), German's finance minister Wolfgang Schaeuble said Greece would need to leave the Eurozone to get a cut in debt, adding the real issue with Greece was not its debt but the country's competitiveness in a global marketplace.
Across the Atlantic, the dollar struggled for direction, even though Donald Trump stoked investors' excitement after revealing he would release details of "something phenomenal" relating to his tax plans within the next few weeks
"This has restored hopes his fiscal stimulus measures will impress investors, pushing the dollar up on expectations of higher US interest rates and the Japanese yen down on receding safe haven demand," said Chris Saint, senior analyst at Hargreaves Lansdown currency service.
The greenback was 0.38% and 0.22% higher against the yen and the Swiss franc respectively, buying ¥113.68 and CHF1.0039. However, the dollar was down against its Canadian and Australian counterparts, declining 0.47% against the former and 0.28% against the latter to CAD$1.3083 and AUD$1.3075 respectively.