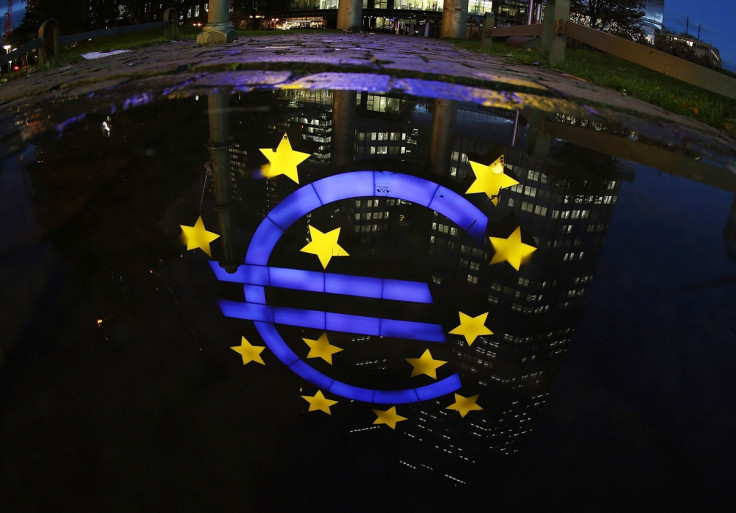 The euro extended its losses on Wednesday (8 February), as the common currency remained under pressure on the back of growing political concerns across the Eurozone.
The euro was 0.13% lower against the dollar, exchanging hands at $1.0669 and declined 0.51% and 0.15% against the yen and the pound respectively.
In Greece, a new crisis appears to be brewing, after the country's debts have led to a sharp increase in borrowing costs, with the yields on two-year government bonds jumping above 10%, to their highest level since last June.
The news came as the International Monetary Fund's (IMF) board admitted it could not reach an agreement over how far spending cuts in the country should go, after Athens repeatedly stated it will not implement further austerity measures.
Jennifer McKeown, chief European economist at Capital Economics, said: "The IMF has not yet ruled out participating in the bailout, but there is a growing risk that it will do so.
"Since Greece is reliant on bailout payments to cover its debt redemptions, the risk of default and possible Grexit has risen yet again. A flashpoint will come this summer, when large repayments are due to be made to the European Central Bank and private investors."
Meanwhile, concerns over the prospect of Marine Le Pen winning the next general election in France have done little to allay investors' fears.
Over in Britain, the pound edged slightly higher, ahead of the final day of Commons debate and votes on the Article 50 bill.
Sterling, which touched a two-week low of $1.2350 against the dollar in the previous session, was 0.07% higher against the greenback, trading at $1.2519, and rose 0.19% against the common currency, exchanging hands at €1.1728.
"It has become quite clear that sterling remains dictated by the Brexit developments with price sensitivity set to heighten in the coming weeks as the article 50 invoke looms," said FXTM research analyst Lukman Otunuga.
"The overall sentiment towards the pound remains heavily bearish and uncertainty should provide a solid foundation for sellers to drag the sterling/dollar back towards $1.2350."
Across the Atlantic, the dollar was on the back foot against most of its rivals, falling 0.37% against the yen to ¥111.97, and declining 0.27% and 0.25% against its Canadian and Australian counterparts to CAD$1.3149 and AUD$1.3089 respectively.
Naeem Aslam, chief market analyst at Think Markets, explained Donald Trump's disagreement with the Federal Reserve over monetary policy could see volatility linger on for some time yet.
"Trump wants a weaker dollar and is at odds with the Fed on that front," he said.
"The Fed, however, likes the market to think that March's meeting will be a live meeting. This has pushed the dollar higher and we are expected to hear more from a few other members soon."