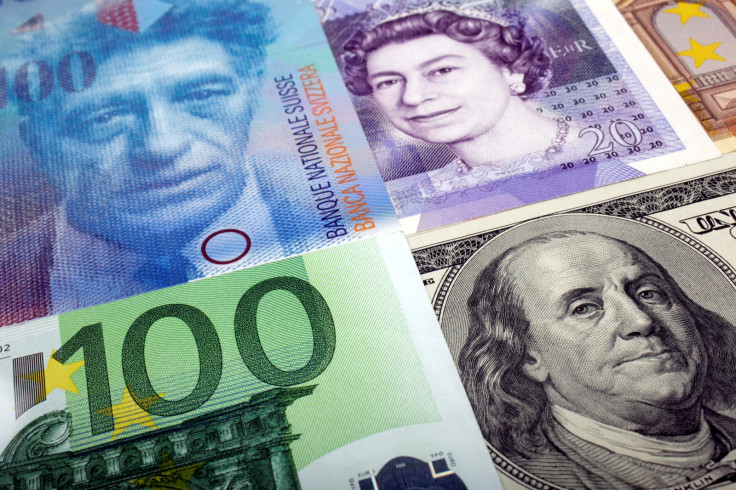 The pound was on the back foot against its major rivals on Wednesday (30 November), reversing the previous session's gains as currency markets remained relatively subdued, with the eyes of investors firmly set on the Opec meeting in Vienna.
Having finished higher on Tuesday, the pound was down against both the dollar and the euro, falling 0.29% against the former and 0.19% against the latter to trade at $1.2454 and €1.1704 respectively by early afternoon.
Earlier in the day, Bank of England Governor Mark Carney warned it will "take time to clarify the UK's new relationships with the EU and the rest of the world". Speaking after the BoE released the result of its latest stress test and its financial stability report, Carney said the US election had increased vulnerabilities in the global financial system, although he welcomed US President-elect Donald Trump's pledge to inject fiscal stimulus into the world's biggest economy.
"Pound/dollar ticked modestly lower when the report was released, although we do not think that this report will have a long-term impact on the pound, any drop below $1.24 could see further losses," said Kathleen Brooks, research director at City Index.
Meanwhile, Opec members were reported to have agreed a deal to curb production in a bid to prop up oil prices. However, the news was unlikely to have any particular repercussion on worldwide currencies.
Elsewhere, the euro struggled for direction, falling flat against the dollar to trade at $1.0647 but gaining 0.73% against the yen to ¥120.55, after inflation in the Eurozone hit the highest level in over two and a half years.
Inflation as measured by the consumer price index rose from 0.5% to 0.6%, in line with expectations, but analysts warned it might not be enough to deter the European Central Bank (ECB) from announcing further policy stimulus next week.
"We think that the ECB has more work to do to return Eurozone inflation to target on a sustained basis," said Jack Allen, European economist at Capital Economics.
"At its meeting next week, we expect the Bank to announce a six-month extension to its €80bn per month Asset Purchase Programme."
Across the Atlantic, the dollar made solid gains against the yen, climbing 0.79% to ¥113.27 and was on the front foot against its Australian counterpart and against the Swiss franc, gaining 0.47% against the former and 0.34% against the latter to trade at AUD$1.3425 and CHF 1.0151 respectively.
However, the greenback was 0.51% lower against the Canadian dollar, fetching CAD$1.3364, but FXTM research analyst Lukman Otunuga said the slight drop is unlikely to last for much longer.
"With expectations cemented over the Federal Reserve raising US rates in December, bullish investors still remain in control with the dollar expected to remain buoyed," he said.