Presidents Donald Trump and Xi Jinping will come face-to-face in Florida today (6 April) for their first meeting as heads of the two most powerful countries on Earth.
At first glance it would appear that Trump, 70 and Xi, 63, have little in common.
Indeed, Xi's first-hand experiences of the brutalities of the Cultural Revolution and his subsequent orderly rise through the ranks of the Chinese Communist Party seem the polar opposite to Trump's privileged Manhattan upbringing, business career and late flirtation with politics.
But their histories are not without similarities; both men went straight into the family business (in Xi's case politics) and both are married to glamorous women, having divorced other spouses.
IBTimes UK has researched the childhoods, wives and children of these two men whose relationship, more than any other, will define humanity's immediate future.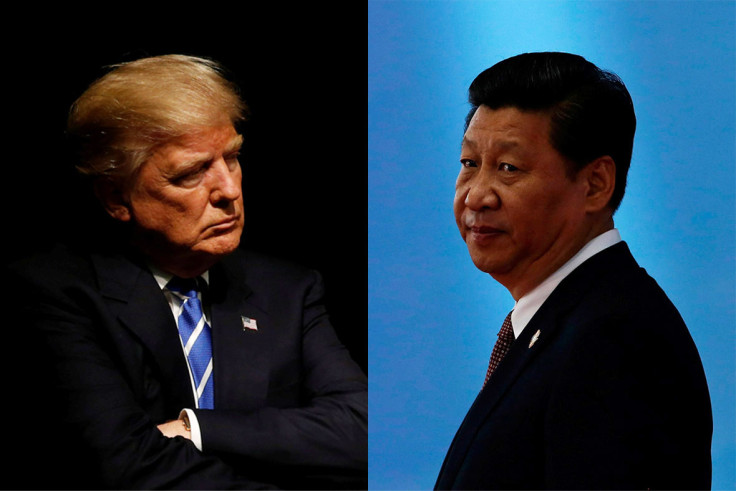 Fathers
Xi was the second son of Xi Zhongxun, who held several senior positions in Mao Zedong's communist administrations following the 1949 revolution.
The elder Xi is reported to have been awaiting execution at the hands of fellow revolutionaries in northwest China during an internal purge in September 1935 when Mao personally intervened, ensuring his release.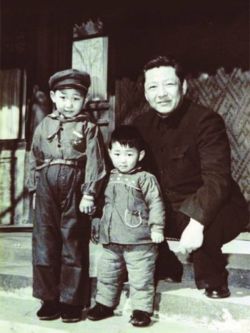 Xi Zhongxun worked variously as a chief propagandist and lawmaker in Mao's China for over a decade before he was purged from the leadership in 1962. He was demoted to deputy manager of a tractor factory and imprisoned on multiple occasions during the Cultural Revolution (1966-76).
He rebuilt his political career following Mao's death in 1976. After holding different positions in provincial governments he returned to Beijing in 1981, again working as a lawmaker until his retirement in 1988.
He married twice. His second wife, Qi Xin, bore him four children including the future Chinese premier Xi Jinping. In 2013 Qi Xin published a lengthy article in The People's Daily praising her husband's influence on the president.
Trump was the fourth child of real estate developer Frederick Trump, the Bronx-born son of German immigrants who would build one of the wealthiest corporations in America.
Following his father's death, Fred Trump went into business with his mother at the age of 15. In 1923, aged 18, he built his first house and sold it for a reported $7,000 (£5,600). In 1927 the company that would become The Trump Organisation, Elizabeth Trump & Son Co, was founded.
Over the next five decades Trump senior built a property empire across New York and the East Coast. Donald replaced him as president in 1971.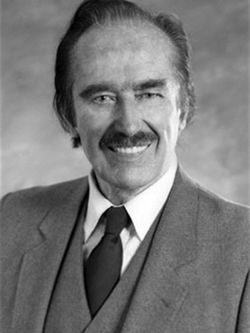 He married Scottish immigrant Mary MacLeod in 1936. The two of them were noted philanthropists, supporting a number of healthcare charities through the donation of buildings.
Childhoods and formative years
Xi was born in Beijing on 15 June 1953 when his father was riding high in the Communist party. He lived a privileged existence until the age of 10, when his father was purged from the leadership. Five years later Xi's father would be imprisoned.
Aged 16 Xi was sent to work in the countryside — one of around 20m Chinese youths forced to do so during the Cultural Revolution — as Mao sought to ward off bourgeois tendencies among educated young people.
The experience had a profound effect on the young Xi. He later told Chinese state television: "It was emotional. It was a mood. And when the ideals of the Cultural Revolution could not be realised, it proved an illusion."
He rose to the rank Party Branch Secretary in Shaanxi, the province he had been sent down to, and in 1975, aged 23, he returned to Beijing to study at the prestigious Tsinghua University.
Following Mao's death in 1976 and his father's subsequent return to politics, Xi began his seamless assent up the ranks of the Chinese Communist Party.
Donald Trump was born in New York on 14 June 1946. Described as an overly confident and energetic child, he was sent to New York Military Academy at the age of 13.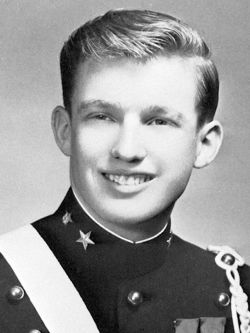 The disciplinarian regime at the academy had the desired effect on the young Trump and he excelled both in the classroom and on the sports field.
Reflecting on his years at the Academy, Trump would later say: "I was a wiseguy, and they wanted to get me in line. Thinking back, it was a very positive influence."
Trump went on to study economics at the University of Pennsylvania, graduating with a Bachelor of Science in 1968. During his college years, Trump obtained four deferments that prevented him being drafted for the Vietnam War.
He left college and entered the family business.
Wives
In the early 1980s Xi married Ke Lingling, the daughter of China's ambassador to Great Britain. The pair divorced after a few years and little is known about his first wife.
An apparent interview with Ke was posted on Chinese social media WeChat in 2015. In the alleged interview she described Xi as "honest" but said that she "didn't really understand him". The post was removed by censors, as were many search terms relating to it.
In 1987 Xi married Peng Liyuan, a famous folk singer. Peng is credited with taking on a much more prominent role in as the president's wife than any of her predecessors. Indeed, national media refer to her as the "Chinese First Lady".
Peng hosted Michelle Obama when the latter travelled to Beijing with her husband on a historic state visit in 2014.
Xi and Peng were introduced by friends in the 1980s, around two decades before Xi reached the summit of Chinese politics.
According to the Washington Post, Xi was somewhat formal in his courtship, at one point enquiring in detail about singing techniques.
Trump married Czech model and athlete Ivana Zelnickova in 1977. It was widely reported that Zelnickova was a reserve for the Czech ski team in the 1972 Winter Olympics, although Czech sporting officials have since disputed this claim.
The pair worked together on construction projects in New York during their fifteen-year marriage and had three children together.
Since their acrimonious divorce Ivana has continued to work in real estate as well as trying her hand at magazine publishing, novel writing and reality TV production. Trump is the second of Zelnickova's four ex-husbands.
Trump's second and shortest marriage was to American Marla Maples. It lasted just under six years and produced one child.
Maples was a model, almost 20 years Trump's junior, when they met in 1989. Press speculation surrounding their relationship was intense, with Trump appearing on the cover of the New York Post eight days in a row during their courtship.
Since her divorce from Trump in 1999 Maples has pursued a moderately successful career as an actress and television personality.
Trump's current wife and First Lady of the United States is Melania Trump, nee Knauss, a former model from Slovenia. Melania has travelled a long way from her humble upbringings in Sevnica, which was part of Yugoslavia when she was born in 1970.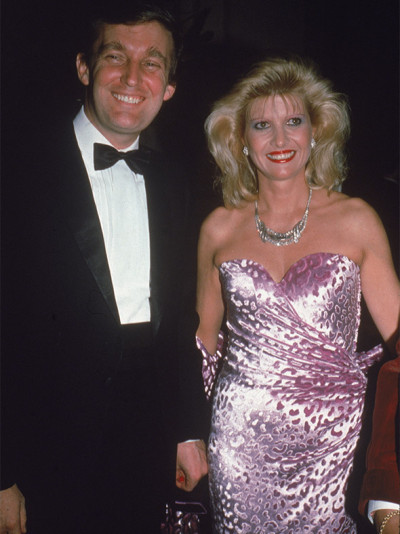 Melania modelled from childhood and relocated to New York in 1996 after a stint in Milan. She met Trump, 25 years her senior, at a Fashion Week party in 1997. The pair married in 2005 and have one child.
Melania has been ridiculed for her apparent lack of political interest and her limited ability to speak English. She was accused of plagiarising a Michelle Obama speech at the 2016 Republican National Convention.
She has said that she intends to use her position as First Lady to protect women and children, with a particular emphasis on cyberbullying.
Children
Xi and Peng have one child, Xi Mingze, born on 27 June 1992. Little is known about the 24-year-old who has maintained a low profile and does not appear to have followed her father into politics.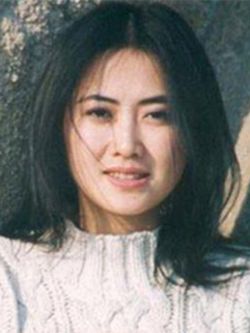 She volunteered as a relief worker in the aftermath of the 2008 Sichuan earthquake. She studied at Harvard, under a pseudonym, between 2010 and 2014 ,before returning to Beijing.
Trump's eldest three children, all from his first marriage, have risen to prominent positions since he became President.
Daughter Ivanka has moved to Washington DC and serves as an assistant to the president. She was recently forced to respond to criticism that she had not done enough to challenge her father's controversial views on climate change and gender inequality.
Her husband Jared Kushner has enjoyed an increasingly wide remit of powers in his role as special adviser to the president. He had no political experience prior to the appointment.
Her brothers Donald Jr and Eric have been put in charge of the family's real estate business while Trump is in office. Prior to Trump's election they had been executive vice presidents at the firm.
Trump's daughter Tiffany, from his marriage to Marples, was named after a luxury jewellery company. She has dabbled in music and modelling, and can frequently be seen posing with other heiresses on Instagram.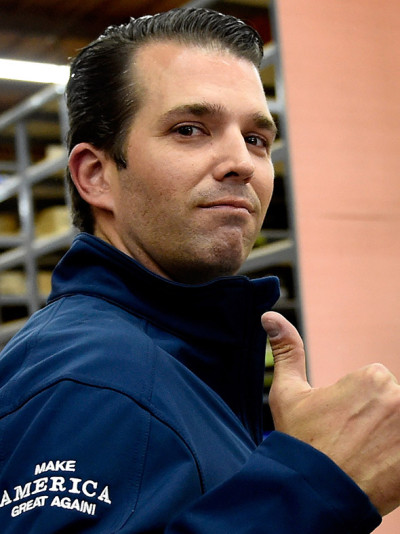 Barron,11, is the only child of Trump and First Lady Melania. He attends private school in Manhattan.
He was seen looking visibly exhausted on when his family took to the stage to celebrate his father's election victory in the early hours of 9 November 2016.
In January 2017 a Saturday Night Live writer, Katie Rich, was forced to resign after tweeting an offensive joke about Barron that referred to school shootings.
Barron is reportedly fluent in his mother's tongue of Slovene.