Currency markets were poised to end the week on a subdued note, with calm returning on both sides of the Atlantic and in Europe after an eventful couple of days.
Having climbed above €1.17 overnight, the pound retreated slightly and was at €1.1674 by early afternoon, although it gained 0.10% against the dollar to exchange hands at $1.2477 and was on track to post its first quarterly gain against the dollar since 2015.
Since Britain triggered Article 50 on Wednesday (29 March) to confirm it will leave the European Union, sterling has held steady, although it suffered a slight dip after the EU's draft guidelines for Brexit negotiations suggested talks on a future trade deal would only start once 'sufficient progress' is made on agreeing exit terms.
However, analysts warned the outlook for the currency remained difficult.
"While the pound may be on route for its first quarterly gain against the greenback since June 2015, a vulnerable dollar played a key part," said FXTM research analyst Lukman Otunuga.
"From a technical standpoint, weakness below $1.2400 could encourage a further decline towards $1.2300."
Meanwhile, news that the UK economy expanded at a slightly slower pace than expected in the fourth quarter of last year did little to alter the pound's course. Britain's GDP grew 1.9% year-on-year, compared with a preliminary estimate of 2%, which was expected to remain unchanged.
Across the Channel, the euro recovered from a shaky start, which followed news the Eurozone inflation recorded a sharper than expected slowdown in March, which should ease pressure on the European Central Bank (ECB) to reduce its fiscal stimulus measures.
Inflation in the 19-country bloc rose 1.5% year-on-year this month, compared with analysts' forecast for a 1.8% reading and down from the 2% gain recorded in February. "This is the opposite of what the euro wants to see, as it shrinks the chances of the ECB tightening monetary policy any time soon," said Spreadex analyst Connor Campbell.
Jack Allen, European economist at Capital Economics, added the ECB was unlikely to change its economic policy for another 12 months at least. "The ECB is likely to maintain its view that the economic recovery has not put inflation on course to meet its medium-term goal," he said. "So we expect it continue purchasing assets well into 2018, and leave interest rates on hold until even later."
The euro was 0.10% up against the dollar, buying $1.0684, while the greenback was broadly unchanged against the majority of its rivals.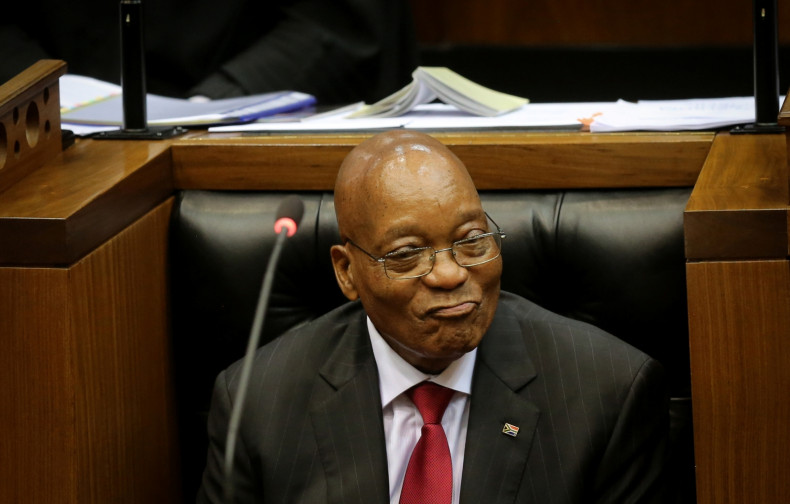 Elsewhere, the South African rand plummeted by nearly 5% against the dollar, after President Jacob Zuma announced a major cabinet reshuffle with 20 new appointments late on Thursday. Zuma's decision to fire Finance Minister Pravin Gordhan along with other senior officials as part of the reshuffle was met by fierce criticism, as investors voiced concerns over Zuma's growing control over the country's finances.
"Market reaction to the cabinet reshuffle and what looks to have been a clean sweep of the Treasury top team is going to be a significant negative," said Razia Khan, chief Africa economist at Standard Chartered.
"Given past volatility in the rand when a cabinet reshuffle was even suggested, the expectation is that the impact may be more pronounced now."