G20 Russia Summit to Focus on Tax Avoidance and Fed Stimulus Cut [VIDEO]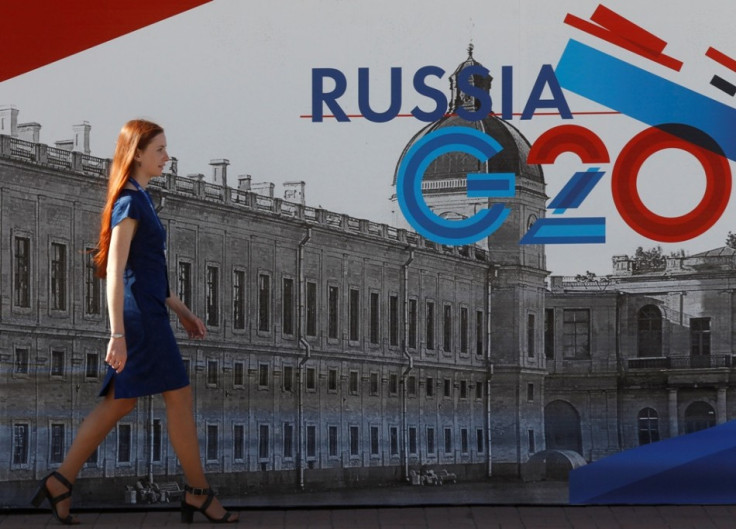 Global economic issues such as international tax avoidance and the tapering of America's economic stimulus programme are due to be discussed at the G20 leaders' summit in St Petersburg, but world leaders are expected to focus more on the crisis in Syria.
Presided over by Russia, the summit aims at "fostering strong, sustainable and balanced growth" in the global economy amid continuing instability in financial markets, high unemployment and persistent global imbalances, according to the official website.
G20 leaders will discuss issues of economic growth, financial stability and quality job creation. They will also search for new sources of growth and investment financing along with strengthening multilateral trade and international development assistance.
Global Tax Avoidance
Tax avoidance by multinational companies has affected a number of major economies such as the UK. In Britain, global firms such as Starbucks, Google and Amazon have drawn severe criticism from the public and government over their tax avoidance schemes.
After facing criticism from consumer groups and the British Government over tax avoidance, US coffee chain Starbucks paid £5m ($7.7m, €5.9m) in British corporation tax and promised to pay another £15m by the end of next year. It was for the first time in five years the company had paid UK corporation tax.
Google only paid £3.4m in UK taxes in 2011, despite reporting £2.5bn in UK sales and a group-wide profit margin of 33%. Meanwhile, Amazon's main UK unit paid less than £1m in income tax in 2011, despite generating sales totalling between £3.33bn and £4.53bn from the country.
Charity group Oxfam earlier urged the G20 leaders to take tough action against tax avoidance which is causing Africa to lose $38.4bn a year in much-needed revenues.
In July, a G20 meeting formally backed plans to stop tax dodging. Thursday's meeting is expected to sign a clear agreement to combat corporate tax avoidance.
Scaling Back of US Stimulus
The meeting will also discuss the effects of the US Federal Reserve's planned scaling back of its mammoth monetary stimulus programme.
As the leading economies of Europe and the US have recently witnessed signs of growth, policymakers there plan to scale down their stimulus measures to avoid a credit crisis.
In particular, the US central bank is planning a tapering of its market stimulus programme worth $85bn a month. That has affected economies across the world, especially the emerging markets such as India, South Africa and Brazil.
India's currency has fallen by about 20% against the US dollar since the beginning of 2013 and has been the worst-performing currency in Asia.
India's Prime Minister Manmohan Singh, who is attending the summit, said he would emphasise to the other leaders "the need for an orderly exit from the unconventional monetary policies being pursued by the developed world".
© Copyright IBTimes 2023. All rights reserved.