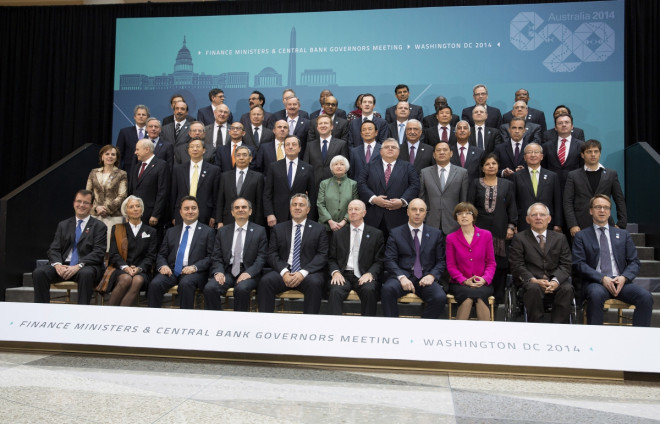 Finance chiefs from the group of 20 prominent economies in the world have given the US until the year-end to enact long-delayed reforms at the International Monetary Fund (IMF).
The group added that it will look for alternative measures if the US Congress fails to meet the demand.
The reforms agreed in 2010 would double the IMF's resources and provide more voting power to the BRICS countries – Brazil, Russia, India, China and South Africa.
The US Congress has refused to ratify the reforms, as some members opposed them citing high costs at a time when the country is facing huge budget deficits.
"We are deeply disappointed with the continued delay in progressing the IMF quota and governance reforms agreed to in 2010 and the 15th General Review of Quotas (GRQ) including a new quota formula," the G20 finance ministers and central bank chiefs said in a final communiqué.
"The implementation of the 2010 reforms remains our highest priority and we urge the US to ratify these reforms at the earliest opportunity. We are committed to maintaining a strong and adequately resourced IMF."
"If the 2010 reforms are not ratified by year-end, we will call on the IMF to build on its existing work and develop options for next steps and we will work with the IMFC to schedule a discussion of these options," they added.
"I take this opportunity to urge the United States to implement these reforms as a matter of urgency," Australian Treasurer Joe Hockey told reporters on the sidelines of the IMF-World Bank spring meetings.
US Treasury secretary Jack Lew earlier said that the country was working hard on the implementation of the 2010 quota and governance reforms.
"The Obama administration remains fully committed to securing legislation to back the IMF and update the Fund's governance to reflect the global economy. While the legislation has not passed, there is important bipartisan support for taking action," Lew said.
He added that the treasury has included the proposed legislation in the president's budget request for the fiscal year 2015, and it will continue to work actively with Congress to enact the necessary legislation this year.