Game Group fell into administration on Monday morning, making 2,104 of its staff redundant and closing 277 of its Game and Gamestation stores.
PriceWaterhouse Cooper (PwC) was chosen to take over running the group until a buyer can be found, and announced on Monday afternoon that 40 per cent of Game Group's UK workforce would be made redundant by the end of the week.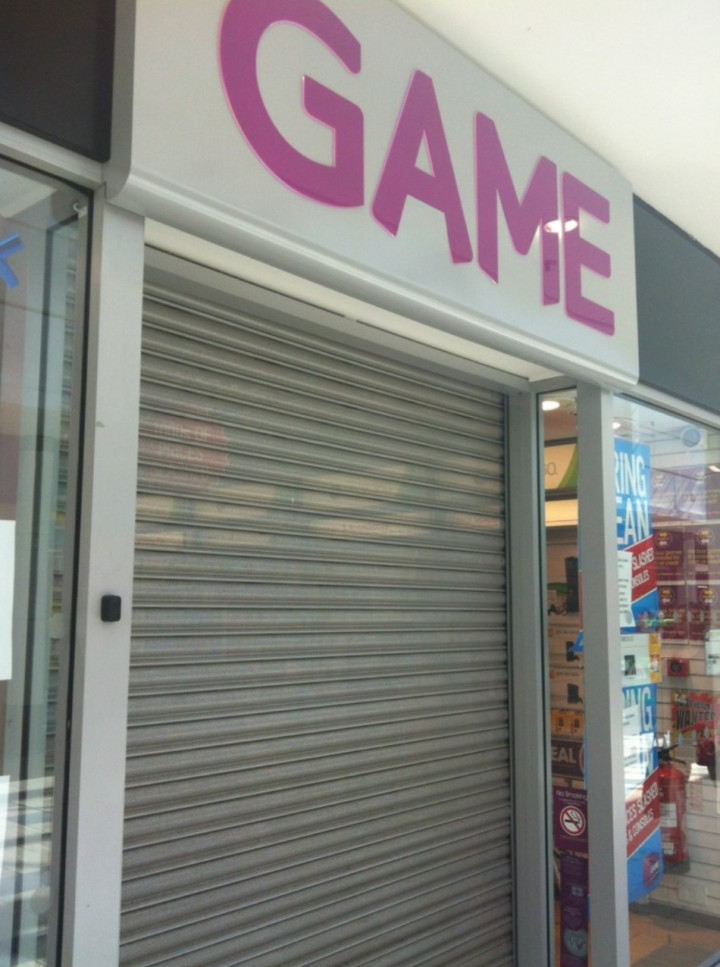 A further 15 jobs have gone from the Group's head office in Basingstoke and the CEO, Ian Shepherd has resigned on a day that marks the end of a turbulent time for the retail chains Game and Gamestation after losing ground to online retailers and digital downloads.
The company also announced that its stores will no longer offer refunds, exchanges or redeem reward points or gift cards, and it is also believed that Game will not be accepting trade-ins of pre-owned consoles and software at this time.
Game Group will spend this week closing down 277 of its 609 UK shops, many of which closed on the day of the announcement, with MCV providing a comprehensive user-generated list of branches of Game and Gamestation that have been affected.
It is not yet known what will happen to Game Group's international stores in Europe and Australia, and the company's online stores are "down for maintenance".
There is still hope, however, for Game Group as it is believed that a number of firms have shown interest in buying the failing company - these include Comet owner OpCapita, investor Royal Bank of Scotland and US rival GameSpot.
As the news of administration broke last week, IBTimes UK speculated about what went wrong for Game to collapse so quickly, and we spoke to independent video game shop Barkman Computers, which has seen a boom in trade since the news of its rival's problems.