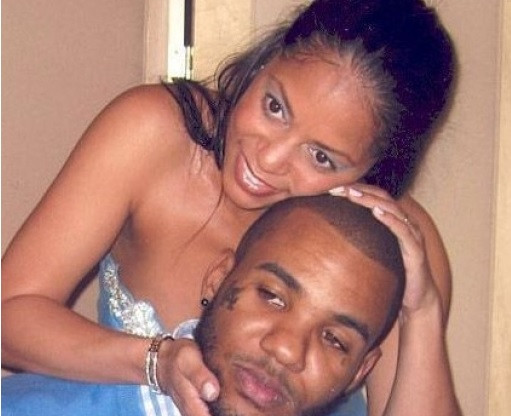 A wise man once said that 'there is a fine line between love and hate' - and it seems that The Game and his former fiancé may have crossed it.
The US rapper has been ordered to stay away from Tiffney Cambridge after he allegedly assaulted the mother of his two children during a heated argument on 19 March.
According to TMZ, Cambridge filed a police report claiming that the hip-hop star, whose real name is Jayceon Terrell Taylor, turned violent during a domestic dispute and attacked her.
She claims that he hit her repeatedly in the face causing injury to her eye socket and breaking her nose.
Although the How We Do hitmaker strongly refutes the domestic violence allegations, Cambridge has managed to secure a restraining order barring him from contacting her. A court hearing is scheduled for later this month.
"I don't want to give fuel to these false accusations, but the truth will definitely come out," The Game said of the allegations. "I am always looking out for my children's safety and have never laid a hand on Tiffney."
Meanwhile, Cambridge has continued to add fire to the flames by by posting cryptic messages on her Instragam page.
"God Know what happens" one message read.
Another said. "All I needed to see... Thank u Jesus. Thank u to my family, friends, & supporters..Nothing more to be said or explained".
Cambridge and the Game are currently filming the third season of their reality show, Marrying the Game. It is not clear whether the assault scandal will be addressed in the show.