As a cultural festival, rather than a straight games expo, GameCity attracts developers from all wakes of the industry.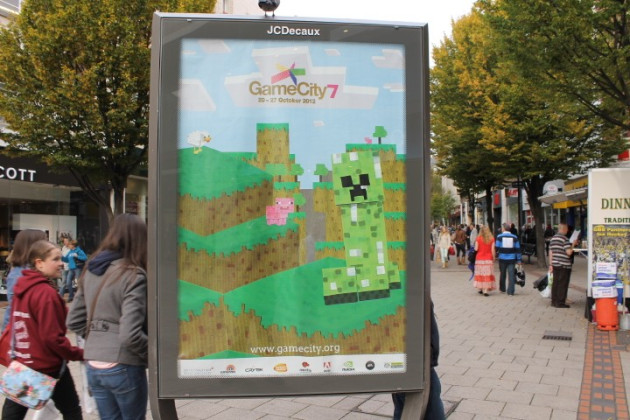 There are homemade indie games on display, like the wonderful Winter Walk, and bigger, more established brands like Minecraft, which is available to play for free all day in the festival's main tent. Over its seven day run time, GameCity7 plays host to dozens of small, big and mid-range titles. Here are five of the best:
5. Destructure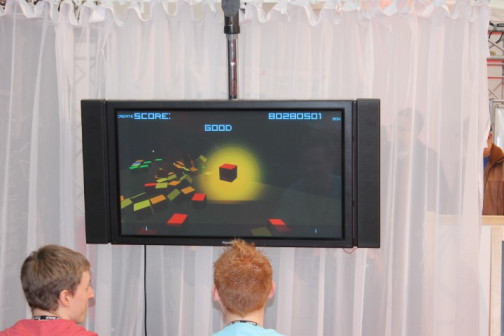 A kind of Minecraft come Battlefield, Destructure, by independent developer aguycalleddave, has players knock together multilayered LEGO-like buildings out of colourful blocks, before hitting the self-destruct button to blow it all up to the beat of thunderous classical music.
With its easy to learn construction mechanics and multiple floors to build on, Destructure allows for some truly magnificent and complex architecture. But watching your score ramp up to ridiculous levels (most players can get around 20 million points from a single game) as your expertly crafted cube cathedral is blown to pieces is the real joy.
4. Winter Walk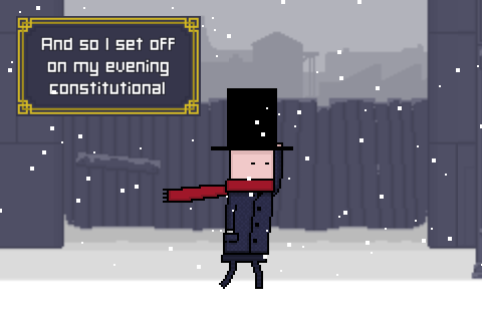 A hilarious spin on the oversubscribed endless running genre (think Temple Run) Winter Walk is available to play in GameCity's main tent, or to download from the App Store. You play as a priggish, Dickensian gentleman, out for his "daily constitutional" against harsh winter winds. As he idles along the 2D Victorian backdrop, your job is to tap the screen every time a breeze gets up to stop his top hat from blowing away.
In the meantime, his internal monologue appears on the screen, detailing his thoughts on male grooming, pet ownership and courting. Simple, charming and very funny, Winter Walk is carried by its thoroughly British humour and sensibilities, harking back to games like Hovver Bovver, about a man trying to mow his lawn while being bothered by his neighbour's dog. A sequel, Autumn Walk, is already well into production.
3. Mega GIRP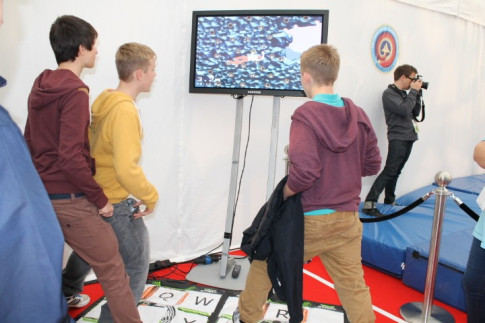 From Bennett Foddy, the Oxford don responsible for finger-twisting physics sim QWOP, comes Mega GIRP, a dance mat adaptation of his flash game of the same name. As a lone rock climber, your job is to scale a sheer cliff race dotted with his letters from a keyboard. For example, when you start, you will see the letters D and L in the rocks above you; pressing D or L will make your character reach up and grab the rocks, and from there, you have to hang on as best you can and try to make your way up.
With a standard keyboard, it means stretching your fingers; on the Twister mat setup at GameCity, it means using your legs, arms, knees, elbows and head to press whatever letter Foddy's rock solid game barks at you next. You won't make it to the top (at the moment, the GameCity record stands at 13.6 metres) but it's worth going along just to watch people try.
2. The Malthusian Paradox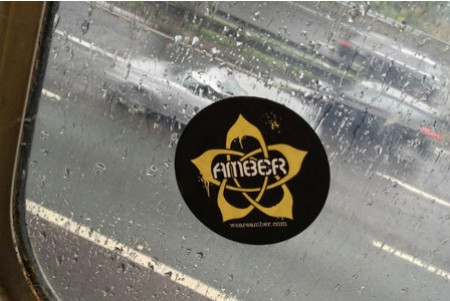 Hardly your conventional computer game, The Malthusian Paradox is an ARG, an alternate reality game, which gets players to wander the streets of Nottingham, literally, picking up clues and speaking to characters. In a fictional world where human reproduction is being regulated and restricted, it's up to you and the rebellious AMBER organisation to uncover the mystery of the Malthusian Paradox, which is set to bring about the end of the government's control.
Actors, checkpoints and hints are dotted around Nottingham (or Leicester, Derby, Lincoln and Northampton, where the game is also being held) and you can also play online, using Twitter and Facebook accounts specially set up for the game. A superb physical alternative to plain old videogames, The Malthusian Paradox is great for keeping you on your toes as you roam between GameCity venues.
1. Get On Top!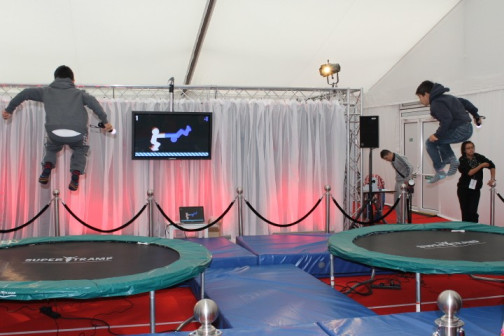 As we mentioned, GameCity is a festival, not an expo and as such, it's open to everybody, gamer or non-gamer, mum or dad. Get On Top!, also by Bennett Foddy epitomises that openness; controlled by physical movement, it eschews the standard joypad/mouse and keyboard inputs that so many non-gamers find difficult to use in favour of a universal interface.
The premise is simple: Two trampolines, each one connected to an on-screen avatar. The more and higher you jump, the harder your avatar will push his opponent. The player who jumps the fastest and furthest, wins the round by wrestling their opponent's character to the ground. It's fun, accessible and easy to find, located at the back of the main festival tent in the Venus Patrol Team area.
Foddy himself will be wandering around GameCity, too, answering punter's questions and keeping an eye on the high scores. If you and your kids, or you and your gran, or you and anyone you have with you only have time for one game at GameCity, make it Get On Top!