London is paving the way to boost the UK's £3bn gaming industry by showcasing some of the markets' talent through a video games arts exhibition.
As part of the government's initiative to reinvigorate the gaming industry, through development, design and creation, the exhibition is also showcasing some of the UK's most successful games of all time, which were all created and produced in Britain.
From Batman: Arkham City and Tomb Raider, which is tipped to be one of the most highly anticipated releases this year, to smart-phone games such as 'Cut the Rope' by Zeptolab, the exhibition shows how the gaming industry is integral to our wider economy.
According to games ranking group Develop 100, the UK has the biggest developer base in Europe and is home to nearly half of the world's top 100 development studios, employing more than 7,000 people in the computer games development and publishing business.
The UK government recognised how important the gaming industry is as a contributor to the economy when Chancellor George Osborne revealed in his budget statement last spring that games developers will be given tax breaks next year.
"It is critical that we create the right ecosystem for the gaming industry to flourish in and this is not just across tax breaks and funding, but also through the nurturing of talent and the cultural acceptance of gaming itself," said Dr Jo Twist, CEO of the Association for UK Interactive Entertainment (UKIE), a trade group, speaking to IBTimes UK.
"While the government's decision on granting tax breaks to companies is a strong sign of recognition for the industry overall, finding funding for studios and also micro-studios, which develop smart-phone and tablet games, is crucial in getting projects off the ground. At UKIE, we help bridge these companies with where the pots of money are, from crowd-funding to Work for Hire schemes," she adds.
According to the UK's Technology Strategy Board, the UK Games sector is projected to grow by 7.5 percent between 2009 and 2012.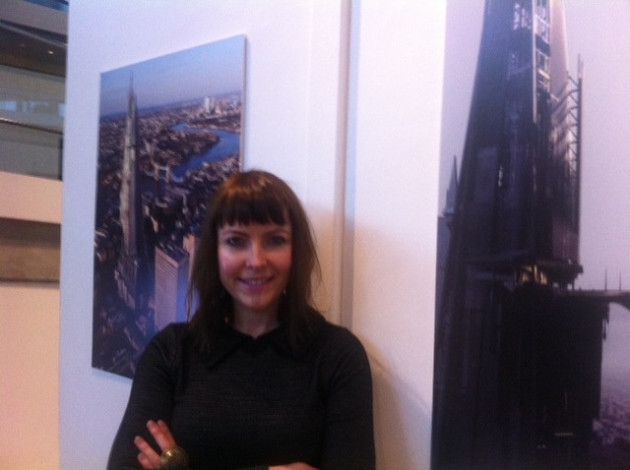 'The UK's New Form of Manufacturing'
The exhibition which unveiled dozens of canvas prints of well-known games also highlighted the need for a wide range of talent in the gaming industry, from coding to concept design work, to bring the video games to life.
"Funding and tax breaks are important but it is also crucial that we install the right skillset for the wider industry. Digital creation is Britain's new form of manufacturing and the workforce that is needed to support this ranges from coding to concept design, in conjunction with sales and technology teams," says Twist.
"In regards to this, at UKIE, we have managed to help the next generation of gaming industry workers develop skills at a much earlier age, bringing training into the mainstream, including successfully campaigning and installing computer science and coding classes in middle schools," adds Twist.
UKIE has had success with promoting more computer science and concept design education in schools, after it issued a Call-to-Action to UK policy makers to help install greater digital literacy, IT and Computer Science training to pupils and teachers.
Twist says that currently, 540 schools around the UK have signed up an initiative by Computing at School to develop Computer Science offers and she hopes this will be rolled out nationwide over the next few years.
Meanwhile, earlier this year, other industry groups set up "Code Clubs", which aim to teach children as young as 10 years old, to learn the basics of computing programming and hope to roll out the session to 25 percent of Britain's primary schools by 2014.
"It is almost unbelievable how, especially at a London level, there has been a lack of uptake in gaming industry applicable qualifications, such as computer science. However, our Get Kids Coding Call-to-Action aims to change this by promoting the benefits of doing GCSEs or A-levels in Computer Science, all the way to degree level," says Twist.
"We have always said we need a diversity of talent in the industry and to not just focus on bringing in more girls on the coding and design level, although the statistics for women taking the necessary qualifications to be a coder is very, very low," adds Twist.
According to the latest available statistics from the UK's Department for Education from 2010 to 2011, in London only 382 students decided to take Computing/Computer Studies at A-level, out of a total of 98,000 A-levels taken.
Specifically in the 'Tech City Corridor' of Westminster (Soho)-Camden (King's Cross)-Islington-Hackney, where it homes some of the UK's top science rather universities, advertising firms, visual effects, film, music and video games companies, only 15 students studied for a Computing A-level.
The gender divide was also highlighted when the Department of Education's statistics showed that nationally, only 241 girls took a Computing A-level.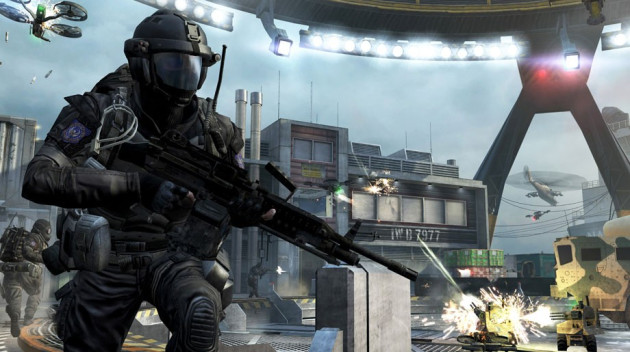 Gaming Industry Will Continue to Grow
The worldwide games market is currently worth around $50bn, according to the latest PwC report for 2011 and this number if projected to rise to around $85bn by 2014.
The UK gaming market is estimated to be worth at least £3.26bn for 2011.
However, recent data from consultants NPD Group data show that total sales for the game industry fell by 24 percent between 26 August and 29 September.
Hardware sales for the last month fell by 39 percent, claiming just $210m worldwide. Software sales fell 14 percent, and accessories dropped by 11 percent. Total worldwide revenue for the games industry has been reported as $848m.
However, Twist says this is nothing to worry about because it is more indicative of the changing nature of consumer.
"The data may show the drop in boxed games and hardware but this is actually just representative of the transition the industry is taking overall. For instance, while the physical copy sales may have fallen, there has been a rise in sales in games that you can now purchase on online platforms, such as Steam," says Twist.
"Mobile and tablet games are capturing another relatively new gaming audience and sales data would be more reflective of the true nature of the industry, if it included gaming purchases online or on the phone. This is an extremely powerful shift and with a growing audience, the industry will still continue to expand," she adds.
According to research house IHS Screen Digest, the UK spent £520m on online games in 2011.
Meanwhile, the rise of mobile gaming, which includes games such as Cut the Rope and Angry Birds, was illustrated when Juniper Research revealed that £158m was spent in the UK alone for last year.