Gareth Bale and Andre Villas-Boas have described how important it was to gain a commanding lead over Inter Milan after another excellent display saw Tottenham run out 3-0 winners in the Europa League tie.
Bale scored within six minutes to put his side ahead, with Gylfi Sigurdsson and Jan Vertonghen also contributing goals to take a commanding advantage into the second leg.
And Bale said he was feeling a lot better about visiting the Serie A giants knowing that Tottenham have a huge advantage.
"We played well and set the tempo from the start and made sure we made it difficult for them and it was a worthy result," he told BBC Sport. "It is nice to get a goal and we take a good lead into the away leg."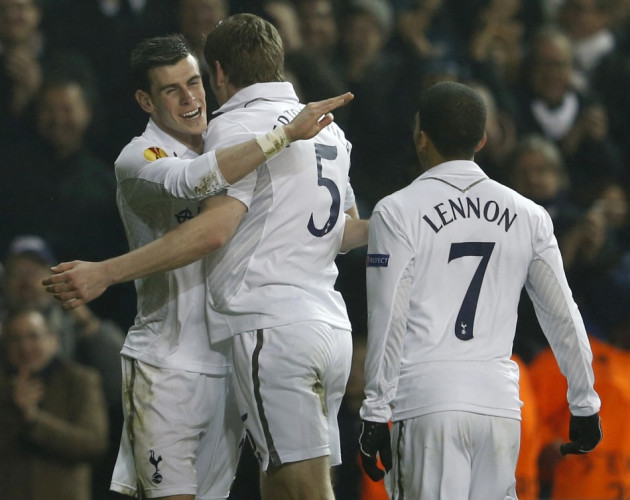 Villas-Boas, who is hoping to add to his Europa League silverware with Porto, added: "It was a very good performance and a great night of European football for us.
"Unfortunately for us it doesn't mean that we're through yet as we still have to go there and it's a difficult place to go.
"We just hope we can do enough to qualify. It was a well-deserved result for Tottenham and is still prestigious."
Bale will miss the next match against Inter Milan after receiving up a yellow card for diving, and while Villas-Boas admitted the star will be missed, he believes the three goal advantage will be enough for the rest of the squad to keep victory firmly in their hands.
He explained: "He's a great miss. With this result we probably would have asked him to get the yellow card [to serve a ban and wipe his card count] and be ready for the last eight.
"We're in a good position. Obviously it's not finished and we will miss Gareth because he's been influential in consecutive games, but we hope we can make it without him and go through to the last eight."