Gareth Bale admits that 'there was an argument' about moving to Manchester United this summer after Jose Mourinho confirmed that he was interested in signing the Welshman. But he was not willing to give up the chance to win more trophies domestically and in Europe to begin a new era in Old Trafford.
The Real Madrid forward has lost his untouchable label at the Santiago Bernabeu since last season, which was disrupted by injury. He has not fallen out of favour but is facing a challenge for a place in the starting lineup following the emergence of Isco and Marco Asensio.
It was reported that he was offered to United this summer as the European champions targeted a move for Kylian Mbappe, but he was not keen on the move. The Wales international is determined to add to his accolades in Spain. He has won the European Cup on three occasions to add to the Spanish title and a number of other domestic trophies as well as the Uefa Super Cup.
Mourinho was looking for a wide player and was not subtle when he confirmed that he would willingly make a move for Bale if Real did not consider him an important player. The Welshman would certainly have been the jewel in United's crown, but he admitted that winning trophies was more important than moving out of Cristiano Ronaldo's shadow and becoming king elsewhere.
"Well there's an argument for that," Bale told the Daily Mail about the possibility of starting an era at Old Trafford."But I think the main thing, when you look back on your career, is that you look at your trophies. In the end that's probably the most important thing."
Meanwhile, the former Tottenham Hotspur player has revealed that it will be a special moment when he returns to London to take on his former employers. Real were drawn in the same Champions League group as the White Hart Lane club.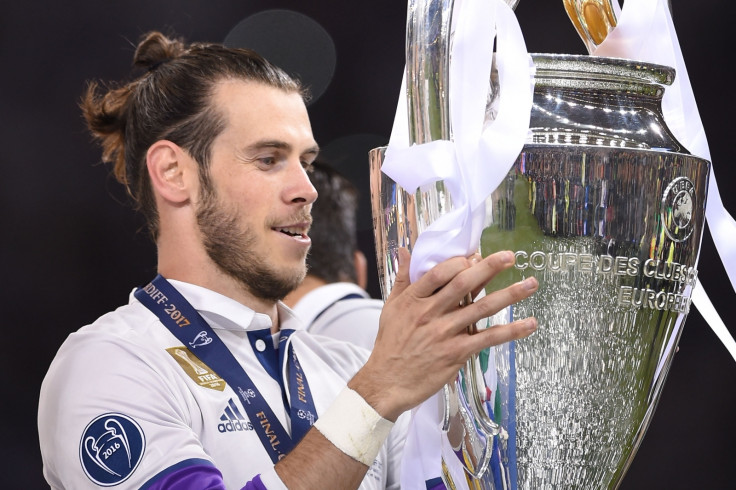 Bale starred for Spurs during their first campaign in Europe's elite club competition, but moved to Real soon after and joined another former Tottenham star Luca Modric at the Bernabeu. The attacker revealed that not winning a trophy with the north London club remains his one big regret.
"I started at Southampton so it will always have that "home" kind of feeling there but I grew up at Tottenham," the Welshman added.
"I have a lot of great memories from my time there; some not so great as well but it was a big part of my journey. I love the club and still keep in touch with a lot of people there and the fans were incredible. I really enjoyed playing in those big European nights at White Hart Lane.
"It was a shame we didn't win as many trophies as I would have liked. I've spoken to Luka [Modric] about this. We were there or thereabouts to win the league and we kind of just dipped at the end. When you look at the team we had at the time, we feel that we should have won something," he explained.