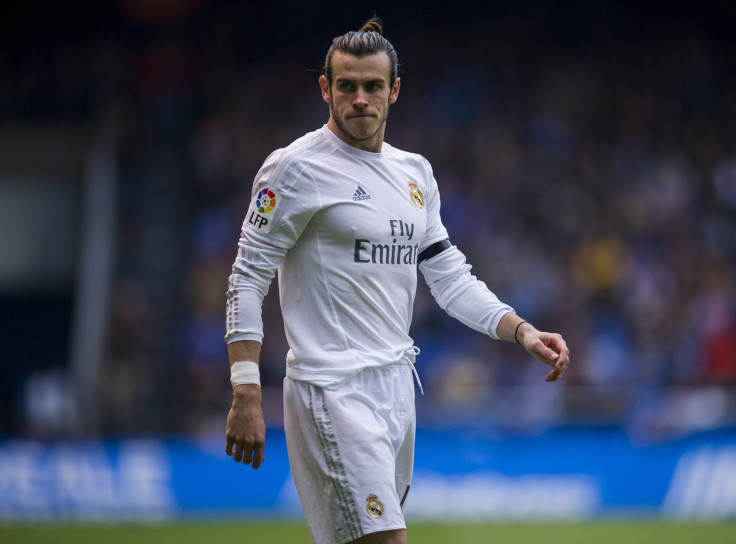 Gareth Bale thinks the pressure is all on England ahead of the Three Lions' clash against Wales at Euro 2016. The Real Madrid forward is currently preparing for the Champions League final against Atlético Madrid at the San Siro on Saturday (28 May), but ahead of the all-important game, has revealed he is relishing the prospect of facing Roy Hodgson's men in Lens on 16 June.
Bale, 26, has claimed that the pressure will fall squarely on the shoulders of the England players by the time the much-anticipated game comes around. "I think there's going to be a lot of emotion in it," the Real forward explained to BT Sport.
"I think England are going to have a lot of pressure. They normally do. The media usually build them up before they've even done anything. It all depends on who controls their emotions. It's going to be a very lively game."
Bale, who joined Real in 2013, said the game is sure to be a feisty affair, especially as both sets of players know each other so well. And although England's squad features more big-name stars, the former Tottenham Hotspur hero expects it to be a closely-contested match.
"People will probably be throwing in a few tackles," the forward admitted. "I haven't really thought too much about it because it's a little bit into the future but I think it will be a close game and hopefully we can win it."
Both sides will also face Russia and Slovakia in Group B at Euro 2016, and Bale will once again be the talisman for Chris Coleman's squad, having scored seven goals during the qualifying phase.