Real Madrid forward Gareth Bale is out of his side's match against Sporting Gijon on Saturday (15 April) and is a major doubt for the clashes against Bayern Munich and Barcelona next week.
The Wales international picked up a calf injury and had to be substituted during Madrid's Champions League quarter-final victory over Bayern Munich on Wednesday.
Manager Zinedine Zidane admits he is worried about losing one of his star forwards at such a crucial point of the season and has called on Bale to remain calm as he bids to get over yet another injury problem.
Bale recently returned from an ankle injury that ruled him out for three months and has suffered a number of fitness problems since joining Real Madrid. Zidane has opted for a precautionary approach with the former Tottenham star as his side head into a season-defining part of the campaign, with both the Champions League and La Liga trophies very much up for grabs.
"Gareth is not going to be with us against Sporting, that is clear," Zidane said at his pre-match media conference. "It is true I am worried because I don't like to see people injured – especially at the end of the season. We are not going to risk him.
"We will see what happens after that. What is sure is that he definitely has some sort of injury. What we have to do is see on a day-to-day basis how his injury reacts. He won't be with us and we will see what happens for next Tuesday. We are taking it game by game.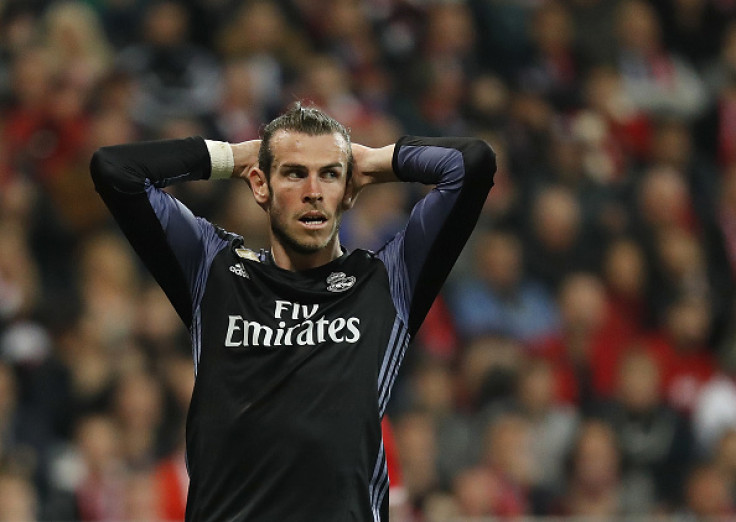 "We hope he is back with us in a short time. It is a muscular problem in his soleus, that is where is has been operated on before [with his ankle injury]." It is a setback after three months away but it is nothing too damaging. So let's see if we can get over it. He has got to be calm and I think he is.
Bale's absence from the Real Madrid squad opens the door for Fabio Coentrao to make only his fourth appearance of the season. The Portuguese full-back has become somewhat of a forgotten man at the Santiago Bernabeu, but Zidane has offered him a slither of encouragement and is happy with the former Benfica star's approach to training.
"Fabio is going to be with us. Perhaps he is a little bit hard on himself at times," Zidane added. "But he is in good shape and he has got the possibility of even playing. You will see how we are going to play but he is in the squad, happy and training well without any problems."