Gareth Bale not Worth €100m Claims Former Tottenham and Madrid Star
Former Tottenham Hotspur and Real Madrid midfielder Rafael van der Vaart believes Gareth Bale is not worth €100.
The Welshman made the much-anticipated move from White Hart Lane to the Bernabeu on Sunday, after the Spanish giants paid the world record transfer fee to lure him away from the north London outfit. The 24-year-old signed a six-year contract and is now the most expensive football player in history.
Van der Vaart, who played with Bale at Tottenham for two seasons between 2010-2012, considers the winger as a good player but feels Madrid surely overpaid by spending €100m (£84.7m) on him.
"€100 million is a bit much. You should ask yourself if a player is worth that amount at all. I've played with him, but I couldn't see that he was worth 100 million back then. He did develop quite good, but still he has to prove his worth at Real," the Netherlands international pointed out.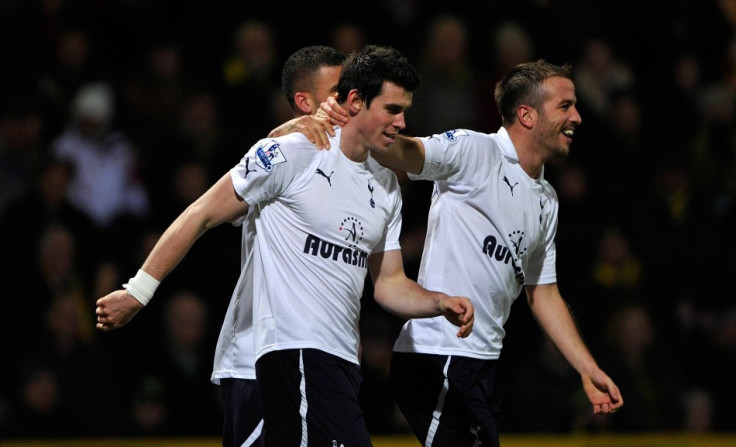 "I know Bale as a very nice and sweet guy so I think he would fit best in England. A club like Real Madrid is different and there is a lot of pressure over there. But maybe he can surprise everybody at Real," the player added.
The Dutchman also stated it's meaningless to compare Bale with Barcelona's Lionel Messi or Madrid's Cristaino Ronaldo in these early days. Van der Vaart had spent two years at the Bernabeu after joining from Hamburg for €13m and knows all about the burden of expectations at the club having failed to establish himself in the Meringues' line-up.
"You can't compare him with Messi and Ronaldo, because they're from another level. If you make so many goals for so many years and win all these prizes they have won, it's not fair to compare anybody else with those guys. I've been in his situation, only Real paid a little less money for me back then. I would like to wish him all the best at Real Madrid, because Gareth is a great lad," the 30-year-old stressed.
© Copyright IBTimes 2023. All rights reserved.