The future of Tottenham star Gareth Bale continues to be the subject of much debate, with Les Ferdinand the latest to present his views. The 46-year-old ex-England international made over 100 appearances for the White Hart Lane club between 1997 and 2003 and is on André Villas-Boas' coaching staff.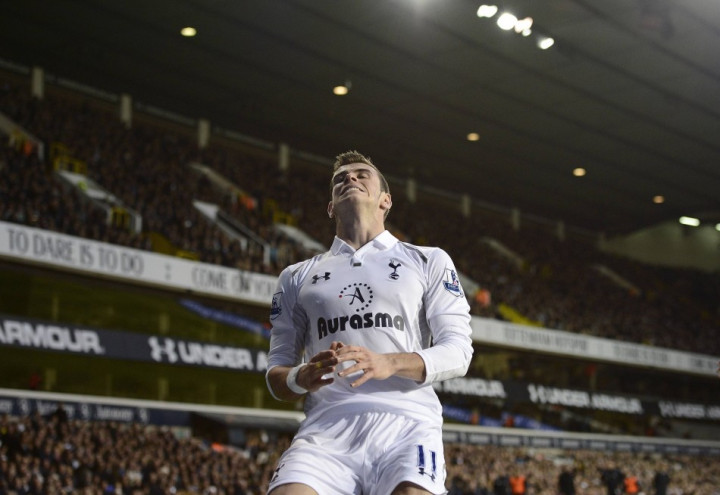 "I think he'll stay for another season at least. Everybody will be clamouring for him but you know what our chairman is like. He'll be keeping him for another season at least," Ferdinand said, according to talkSPORT.
Bale has had a sensational season so far, with 20 goals and four assists from 33 Premier League starts. The 23-year-old Welsh international is third on the list of top goal scorers this season, with only Manchester United's Robin van Persie (25) and Liverpool's Luis Suarez (23) ahead of him.
The former Southampton youngster's impressive form has earned him strong interest from nine-time European champions Real Madrid, with the Santiago Bernabeu club believed to be desperate to sign the player.
Madrid have had former player and present director of football Zinedine Zidane scouting Bale and the Frenchman has hinted that even a £60m valuation of the player's services would not deter his club from making an offer.
There has also been interest from Germany, with Bundesliga champions Bayern Munich believed to be ready to bid for Bale, on the advice of incoming boss Pep Guardiola. And, closer to home, Manchester United have also been linked, amid rumours next season's manager, David Moyes, has identified the Welshman as a major summer signing.
Amid all the interest, and Bale's own comments, there are also reports the club will offer their star player a new and lucrative contract, in a bid to ward off suitors. The Mirror believes chairman Daniel Levy will present Bale with a £170,000 per week deal and a contract through to 2017, which the player will sign.
Ferdinand's comments, coming after news of the new deal, and his reference to Levy's hardball negotiation style (the same tactics that frustrated Madrid so long in their chase of former Spurs midfielder Luka Modric) all point to the possibility that Bale will remain in north London, at least for one more year.
Of course, that could all change very quickly if Madrid were, for example, to flex their financial muscle or the prospect of playing in the Spanish or German leagues appeals to the player Bale. For now though, it is wait-and-see game.