Tottenham boss Andre Villas-Boas has warned David Moyes against making a bid for Welsh international Gareth Bale. The 50-year-old Moyes will take over at Manchester United in the summer, after long-time boss Sir Alex Ferguson steps down.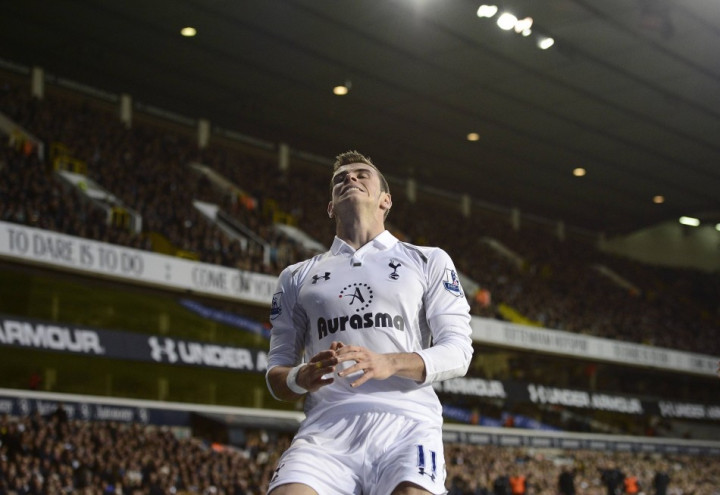 "I'm pretty sure that whatever David does in the market will be excellent," AVB explained, adding, "But to get a player of Gareth's dimension is firstly not in our interests but also very, very difficult to get."
United were linked with a bid for the 23-year-old Bale earlier this year, after reports from Goal.com said the Old Trafford club's chief executive, David Gill, spoke to Spurs' chairman, Daniel Levy. United were quoted a price of £70m.
However, following Ferguson's announcement on Wednesday, there were reports of Moyes bringing left-back Leighton Baines and midfielder Marouane Fellaini from Everton to United in the summer, for a combined value of £40m. There was no mention made of a possible bid for Bale.
The Welshman has been in superb form this season, with 20 goals and four assists from 32 Premier League games. He has a further three in eight UEFA Europa League matches and kind of form has seen intense interest from Spanish giants Real Madrid and Bundesliga champions Bayern Munich.
Madrid have sent former player and present director of football Zinedine Zidane to scout Bale and the English club have been warned by Madrid's former president, Ramon Calderon, that money will not be a problem. Interest from the Allianz Arena has also been reported, with Bale believed to be one of several big names targeted by incoming manager Pep Guardiola.
AVB Bullish on Bale
However, despite all the reported interest and talk of Bale leaving if the club fails to secure Champions League football for next season - a real possibility after the draw against Chelsea - AVB remains confident of retaining his star.
"I have those guarantees (that Bale will stay). You can always make your own understanding from what the player says and how he feels. He is very, very driven to be successful but you can see that he is enjoying his football and all of the indications that I have are that he will continue," the ex-Chelsea boss said.
AVB has also called on Bale to do his part to kill the rumours by signing a new contract.