Former Real Madrid president Ramon Calderon has hinted the Spanish champions are ready to spend big on signing Gareth Bale. The 23-year-old Welsh international has been strongly linked with a move to the Santiago Bernabeu in the summer, with Spanish newspaper Marca reporting that a £33m opening bid may have been lodged in December.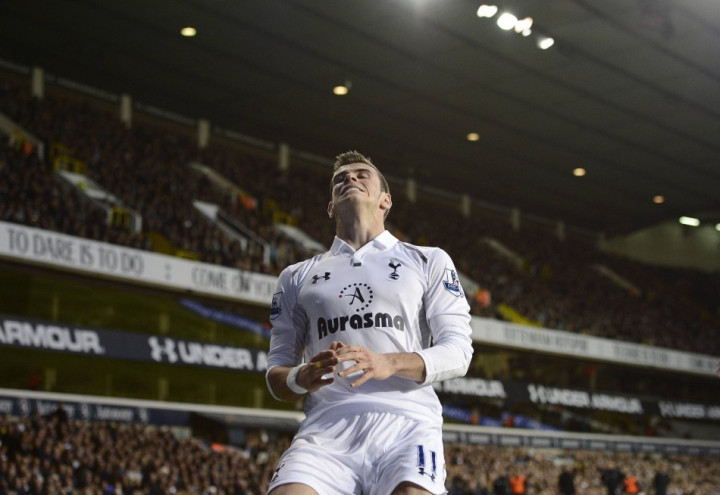 Since then, there have been a number of reports linking Tottenham's star winger with a move to the Spanish capital, including one that suggests Madrid president Florentino Perez is looking to the signing of the attacker as a bargaining chip with voters in the forthcoming presidential elections.
And now, ex-president Calderon, who controlled the footballing world's White House between July 2006 and January 2009, has been quoted as saying transfer funds would not be a problem if the club truly wanted to sign Bale.
"It's true we have spent a lot of money in the last three or four years but I think we are in a position to pay the money they are going to ask for. There is always a limit but Real Madrid is in a very healthy situation, economically speaking, so it would be in the position to sign him," the 51-year-old businessman told talkSPORT.
Calderon, who oversaw the signing of former Manchester United striker Ruud van Nistelrooy and ex-Chelsea winger Arjen Robben, has also been credited with starting the process of signing the most prominent of Madrid's imports from Old Trafford - Cristiano Ronaldo. The deal was eventually completed by Perez, as the crowning glory of his transfer policy.
Ronaldo's move cost Madrid £80 and that of Brazilian midfielder Kaka, from Serie A side AC Milan, approximately £56m. It is believed the Spaniards will have to find a similar amount to prise Bale away from White Hart Lane, with the Mirror believing Spurs chairman Daniel Levy will demand £60m for his star player.
Calderon also said hinted that the present Madrid hierarchy greatly admired Bale and that, coupled with the available funds, should ensure a summer switch.
"I think he is a fantastic player. He is one of those players you would always like to have in your team. I'm sure it will be a high amount of money because he is a fantastic player. A lot of clubs would like to have him," he concluded.
Bale has also been linked with a £50m switch to Bundesliga leaders Bayern Munich, who will be managed by ex-Barcelona boss Pep Guardiola next season.
Madrid will be in England next midweek, to face United at Old Trafford in the second leg of the two clubs' Champions League knock-out tie. Sir Alex Ferguson's men held Jose Mourinho's side to a 1-1 draw at the Bernabeu, with Ronaldo cancelling Danny Welbeck's opener.