Chelsea manager Jose Mourinho has revealed he was interested in taking Gareth Bale from Tottenham to Real Madrid last summer.
The Welsh winger now looks set to complete a world record £105m transfer to the Bernabeu this month. Mourinho, who left the Spaniards and took charge of the Blues this summer, has now stated he had made an attempt to add the 24-year-old to his ranks last season.
However, after Spurs played hardball with Madrid over the transfer of playmaker Luka Modric, the La Liga outfit realised it could be difficult to sign two star players from the north London side in the same season.
"I asked the club to buy him last season but it was not possible. I think he's a fantastic player and the way my Real Madrid was playing, I think it was an easy player to fill a space and to get into that tactical dynamic," Mourinho said.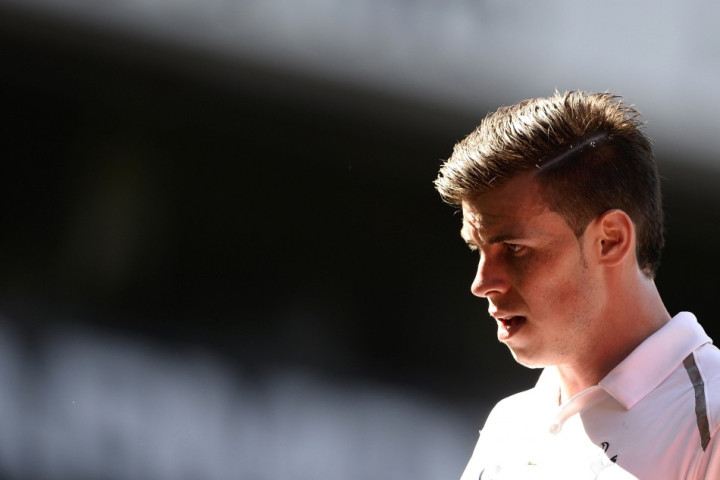 "It looks like it is happening this season so I am happy for them because they have got a fantastic player but, of course, the numbers are huge numbers and the kid has to go now and there's pressure to prove that he's worth that investment," the 50-year-old added.
Mourinho also praised the work rate of Chelsea striker Fernando Torres and declared the former Liverpool striker was a key part of his plans for this season. The Spaniard has struggled for form and consistency during his two-and-a-half seasons at Stamford Bridge but the manager is confident of shaping his squad so they can play to the 29-year-old's strengths.
"When we see Torres with his back to goal, surrounded by two or three opponents, we know that he is not going to produce a piece of magic. We want the team not to learn how to play with him, but to improve how to play with him. He is working very hard in training, we are happy with him. We are here to support him," Mourinho stressed.
"His game is impossible to remodel. But we want to adapt the team and teach the team how to use his best qualities. He is not a kid anymore. He is at an age where it is difficult to change his play. He is what he is and he is very good with the qualities he's got. So we need to learn and support his game," he added.