West Brom midfielder Gareth Barry has revealed Arsenal tried to sign him twice over the course of his career, but the transfer failed to materialise.
Barry, 36, will set a new Premier League appearance record if he features for the Baggies against Arsenal at the Emirates Stadium on 25 September, surpassing Ryan Giggs's total of 632 appearances for Manchester United.
Speaking ahead of the trip to north London, Barry revealed Arsenal manager Arsene Wenger first tried to sign him when he left Aston Villa to join Manchester City in 2009 and a second time when he left City for Everton five years later.
"There were a couple of conversations with representatives and Arsene that he was interested," Barry was reported as saying by Sky Sports.
"Before I was leaving Villa and when I was leaving Man City to go to Everton there was a bit of interest too.
"But it didn't materialise. I've got massive respect for Arsene Wenger for what he's done for the English game and it would have been good to work under him, but that didn't happen.
"He deserves credit because he was ahead of the game back then. If you speak to people who worked with him in the late 1990s, he was seeing things and doing things that other managers in England weren't."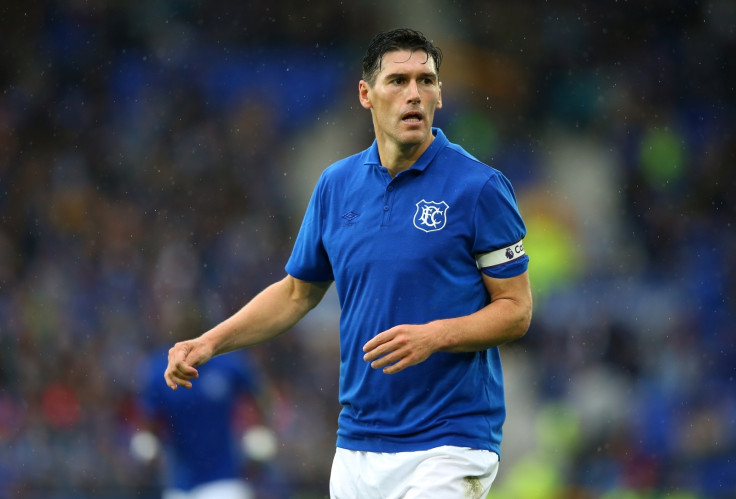 Barry joined West Brom from Everton for an undisclosed fee this summer in an effort to play more first-team football. He said he intends to extend his playing career into the 40s.
"Part of me thought, '[Staying at Everton] was going to be the easier way to end your career'," he stated. "There's less pressure on you, you're not going to be starting games and there's less expected of you.
"But the other part of me thought, 'It's going to be too easy going down that road – come to West Brom for another challenge'."
Barry has started four Premier League games for West Brom this season.