England manager Gareth Southgate has claimed Ruben Loftus-Cheek's inability to break into the first-team at Chelsea was a result of senior Blues players feeling threatened by his talent.
Loftus-Cheek, 21, made his senior England debut in the goalless draw against Germany at Wembley on Fiday, 10 November, and was named man of the match after a confident performance in midfield.
The Chelsea academy graduate made 32 appearances for the Blues since making his senior debut for the club in December 2014 and was sent on a season-long loan to Crystal Palace in July.
Southgate said Loftus-Cheek's development had slowed at Chelsea as a result of competing with senior players who feared losing their places.
"He has been able to battle through difficult spells at Chelsea, training with senior players who recognised his talent, so got into him in training," the England boss was quoted as saying by Sky Sports.
"Have they kept him in his place? Yes, I imagine they probably saw the threat.
"This season, going out and playing has helped him. In the early season, I saw him and he showed flashes of what we saw against Germany. I think he can affect big matches like he did."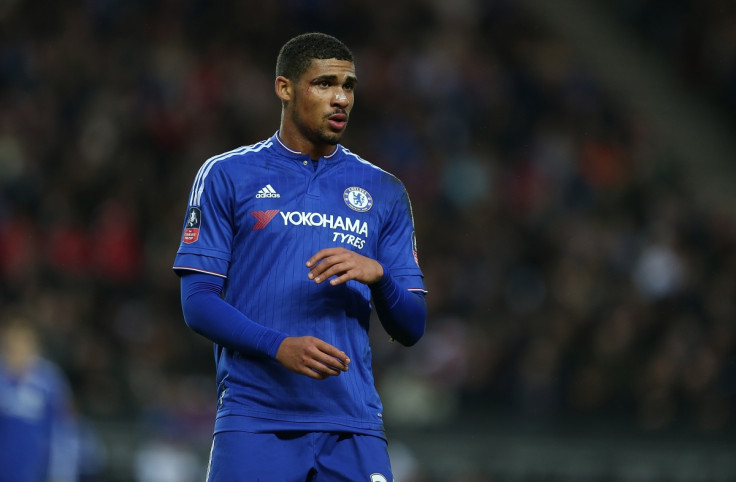 Former Liverpool midfielder Jamie Redknapp challenged Loftus-Cheek to show Chelsea were wrong to loan him out and backed him to start for England against Brazil at Wembley on Tuesday, 14 November.
"He has to show us now he is the real deal and show everyone at Chelsea, 'Why are you letting me go on loan? I should be in your first team'," Redknapp told Sky Sports.
"He's got all the attributes, the physicality, the touch and the finesse and when he runs with the ball, he's got all the power, but I think he can do more.
"He's had a few injuries early in the season, but what he's shown is that if he plays with better players he is a better player."