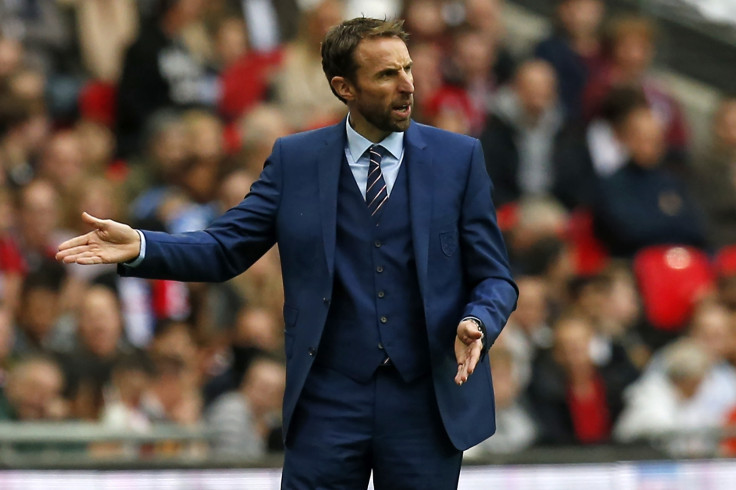 Gareth Southgate has defended Wayne Rooney and his England team after a drab performance in the World Cup qualifying victory over Malta at Wembley. Southgate tasted success in his opening game as caretaker boss of the Three Lions but few positives emerged from the win over the country ranked 176th by Fifa.
Daniel Sturridge and Dele All both struck in the opening 45 minutes to secure victory. Sturridge, who started ahead of Marcus Rashford, headed home Jordan Henderson's cross before the Liverpool captain turned provider for a second time as Alli poked home after having his initial shot saved by goalkeeper Andrew Hogg.
But playing against a side who had won two of their previous 51 competitive games stretching back to 1993, England were unable to increase their lead in the second period and at times appeared content to sit on their advantage. Southgate's side face Slovenia on Tuesday [11 October] and the former Aston Villa and Middlesbrough captain was content with the display.
"We at times played some really nice stuff in both halves and had plenty of chances to make it more comfortable," Southgate, who has called up Kieran Gibbs to replace the injured Ryan Bertrand for the second qualifier, told reporters. "In the second half subconsciously there was feeling the game was won and looking towards Tuesday physically and we didn't bomb forward like we might have done had it been a bit tighter. I think there is certainly room for improvement but that is not a bad place to be.
"I would like us to have won by a bigger scoreline and send everyone home happy. At times the little flicks and things didn't come off. Maybe we tried some passes that were too difficult at times but I'm not going to be critical of the players. They've had to pick up from two changes of manager and at times they've done that really, really well."
Once again, Rooney's position comes under the microscope after the Manchester United skipper produce another unconvincing performance in a withdrawn midfield role. Jose Mourinho has spoken openly about Rooney being unsuitable for the position, yet Southgate is unperturbed by the Portuguese coach's standpoint.
In addition, the regressing reputation of England's highest goalscorer was highlighted before kick-off when he was given a mixed response - including some boos - from the 81,000 Wembley crowd when he was named in the starting eleven.
"I don't understand it," Southgate said of the reception "But that seems to be the landscape and I have no idea how that is expected to help him. Every debate seems to focus on him, the onus on him is enormous and the criticism of him is at times unfair. And he ploughs on and plays and captains his country with pride. Jose will have his opinion on what is right for his team. I had to select a team that is right to get the result today. I don't see any point being drawn into that."