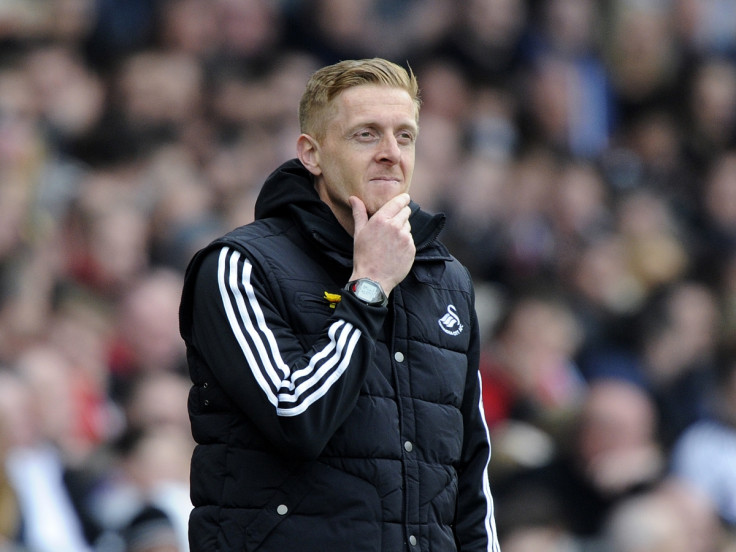 Swansea City manager Garry Monk has hailed his team's discipline in securing a surprising 1-0 victory over Arsenal after Arsene Wenger claimed the Welsh side "refused to play completely and just defended".
The Gunners were the dominant side during the 90 minutes but former goalkeeper Lukasz Fabianski repeatedly denied his former side before Bafetimbi Gomis headed home the winner with less than five minutes remaining.
Asked about Wenger's criticism of the Swans' defensive approach, Monk told a post match press conference: "I'm very pleased with the boys tonight."
"They showed excellent attitude, were very disciplined and worked well. Three points is the pleasing bit. We could have come here and gone toe-to-toe, but with the individual quality they have and that we were without a striker available, we settled for this game plan.
"The first half we were very comfortable in that shape. We could have done a little bit better with our passing but that improved in the second half. It was always going to be difficult, but we've shown all season we can play different ways.
"There are times when you have to be adaptable, and we've now done the double over Arsenal and Manchester United. We've played games where we've dominated the whole game, and then we've played games like we did tonight, where we've had to set up a little differently and concede possession but keep our shape.
"The idea was to get to the last 20 minutes still in the game, make the substitutions and try and get the goal on a breakaway, which proved to be the point."
The Swansea manager also expressed his hope over his side's chances of securing a place in next season's Europe League campaign after Monday's win left them within a point of seventh-placed Southampton and two points of sixth-placed Tottenham Hotspur.
"We have two games left. What will be will be - it's not my focus. We will push every single game like we have done all season, so I am only focusing on the next three points."