Arsenal forward Alexis Sanchez can fulfil his desire to win trophies if he joins Manchester United in the January transfer window, former Red Devils defender Gary Neville has said.
Sanchez, 29, is on the brink of leaving the Gunners after he was left out of the club's 2-1 defeat at Bournemouth on Sunday, 14 January, with United and Manchester City leading the race to sign him.
Arsenal boss Arsene Wenger said after the Bournemouth match that the Chile international's future would be decided in the "next 48 hours", with recent reports suggesting that City have cooled their interest over the north London club's demand for a £35m ($48m) transfer fee.
Neville suggested that a move to Old Trafford would benefit Sanchez more in the long-run compared to linking up with Pep Guardiola at City.
"We must remember United are a serious football club that has won trophies even in the last four years," the former United captain told Sky Sports.
"They've matched City in that period for trophies even though City have been on the up and United on the down.
"Sanchez could be looking at it, thinking, 'United are a big club, they will come back.' If Pep Guardiola leaves Manchester City, then which club would you chose? I'd pick Manchester United, personally."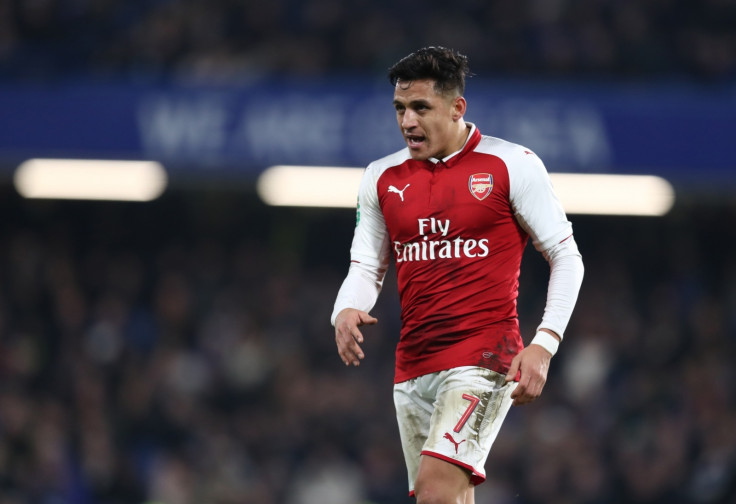 Neville added, "Everyone talks about going to play for Pep, they don't mention him playing for Manchester City. He's not a permanent fixture – he won't be there for five years.
"Manchester United are still a huge attraction and if they're offering lots of money, then they have a chance."
Sanchez is in the final six months of his contract at the Emirates Stadium, with Arsenal facing the prospect of losing him on a free transfer in the summer if they do not sell him before the end of January.
Paris Saint-Germain have also been linked with a move for Sanchez, although reports have suggested that the Chilean forward's first choice is to join City.